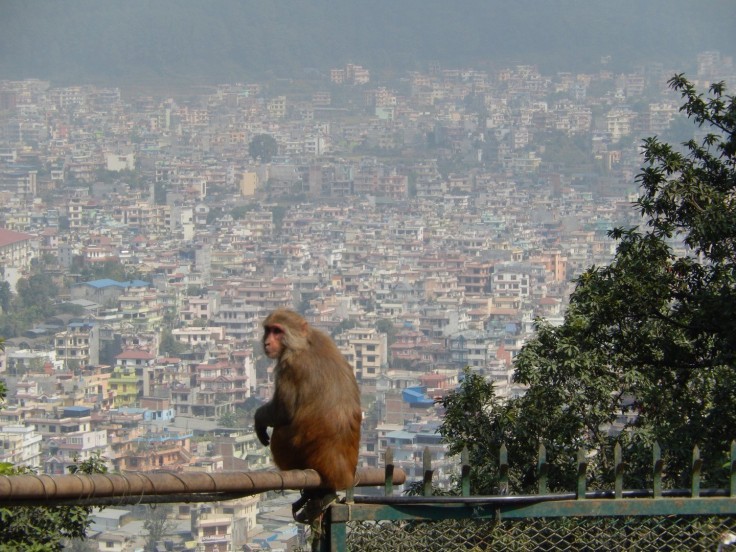 All four of our Nepal tours start and finish in Kathmandu, Nepal, so you'll have a chance to explore this bustling capital city at some point during your Active Himalayas trip. A polite word of warning: Kathmandu will bombard your senses! But don't worry; our staff will be there to meet you at the airport regardless of when you arrive and take you safely to your hotel. Once you get settled in, you'll soon gain the confidence to step out into this incredibly intoxicating experience with this Active city guide to Kathmandu in hand.
A bit of background on Kathmandu

Like some of the other cities our Active trips visit (Quito, Cusco, Lima) the Kathmandu valley is rich with history – dating back at least 2000 years – and has been recognized as a UNESCO World Heritage Site. Nepali is the main language spoken across Kathmandu, but actually many people understand English and Hindi.
Nepal was a Kingdom for nearly 250 years and was the world's only official Hindu state until 2008. During the mid 20th century, there was a shift in focus for the country with many pushing for democratisation. The 1990s saw a fair bit of destabilisation during the Nepalese Civil War and then in 2001 there was the infamous royal massacre, which didn't help the situation. The Crown Prince Dipendra shot and killed nine members of his family and then himself. This event fed into the hands of the pro-democracy activists who were able to abolish the Kingdom on 28th of May 2008, declaring in its place the establishment of the Federal Democratic Republic of Nepal. The country is now a secular state with several accepted main religions including Hindu, Buddhism and Muslim.
The capital city of Kathmandu is around 1400 meters above sea level (4500 feet), so there won't be any immediate altitude shocks when you step off the plane. The city is in a bowl-shaped valley that contains two sister cities; Patan and Bhaktapur, which is why the Kathmandu area is often referred to as the 'tri-city'.
Kathmandu: Where to go and how to get there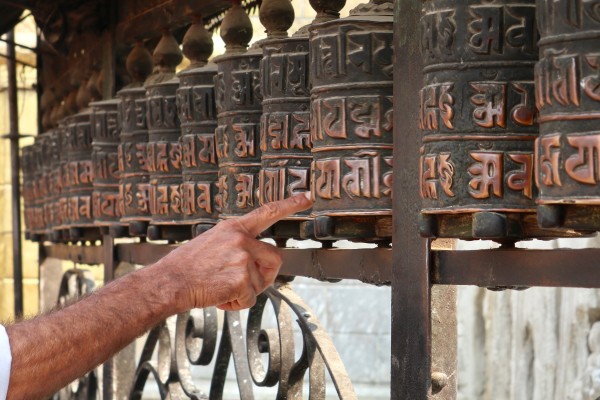 You'll quickly find out that Kathmandu is not known for it's town planning prowess. In fact, it's a wonder that everyone manages to get from point a to b – but they do, eventually! The chances are you'll be staying in Thamel – this is where most travellers head to, purely because it's so well set up to handle the needs of hikers, sightseers and adventurers. You'll be able to explore the winding streets on foot, explore the market stalls and shops and stop for a coffee or Nepali tea all within a short distance. Our trips all start from the Hotel Thamel Eco Resort, which is in the heart of Thamel, so let us know if you'd like us to book you any pre or post-trip accommodation here.
If you have some spare time before meeting up with your group and guide, we would suggest that you check out the old town. Being a hiker, we figure you'll be happy strolling around on foot, so grab a map from your hotel reception and head south towards Durbar Square (a 15-20 minute walk). Along the way, you'll be able to visit some markets, temples, shrines and Chowks (like a town square). Alternatively, there's always rickshaws around to give you a lift if you fancy a break from the crowds!
Durbar Square is the perfect place to start exploring, and you'll really get a feel for the city here. It is actually a number of temple filled squares that sit next to the royal palace – the former residence of the Royal Family. If you're interested in architecture and keen to see the skills of the Newari artists and craftsman (the Newa people are the indigenous people of the Kathmandu valley), this is the place to start!
Tips for eating, trinkets and entertainment in Kathmandu
You'll have plenty of time to sample local Nepalese dishes whilst hiking, so make the most of Kathmandu's multi-cultural culinary delights whilst you can!
Freak Street, once a magnet for those foreigners seeking spiritual enlightenment, it has a unique history all to its own and is still a cool place to check out and grab a very cheap meal.
Kathmandu is fantastic for knick knacks; from statues and wood carvings to Kashmiri shawls and tapestry. These can be found everywhere, but our suggestion is to seek out the fair trade handicrafts, which are found in the showrooms of the non-profit organizations such as Folk Nepal or Third World Craft Nepal – ask your guide or hotel receptionist for directions.
Nightlife in Kathmandu is pretty mellow to say the least, which is really a good thing as you'll need to save your energy for hiking! But at the end of your adventure into the mountains, if you're feeling festive (and you happen to be in town on a weekend) you could check out Moksh Bar, which is a short taxi ride from Thamel and a great place to find some live music.

Getting around Kathmandu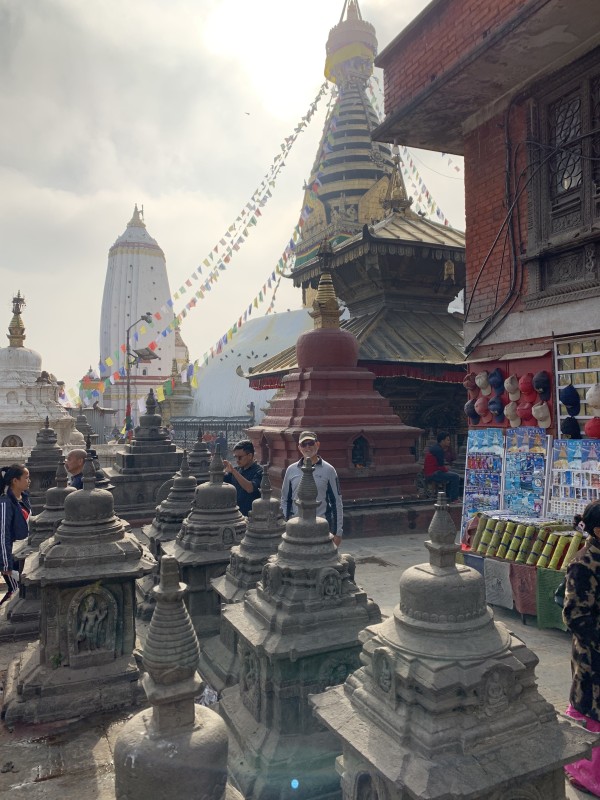 OK, so maybe you don't want to get around under your own steam the whole time… You can also try the local minibus service, which covers most of the city, or if you're daring, jump on a rickshaw for a journey and an experience – these great little inventions are everywhere and very cheap! Metered taxis are also low-priced and abundant during the day, however they are hard to find after 8pm and you'll be charged at 'take it or leave it' rates! The best way to secure a taxi at night, say if you're going out to dinner, is to ask the hotel reception to book one for you and you'll need to negotiate a fair price before you get in.
Staying Safe in Kathmandu

As you've probably gathered from the brief history of Nepal given above, Kathmandu has had a turbulent past with occasional political demonstrations, strikes and curfews. These are generally harmless, but best to be avoided. Just be careful on the roads, because giving way is pretty much unheard of. The other thing to be aware of is power cuts – these are part of the daily routine in Kathmandu and you just have to find the rhythm and work around the 'load shedding'. Having said all this, Nepalese people are kind and gentle and you'll be impressed with how they handle the chaotic nature of Kathmandu.