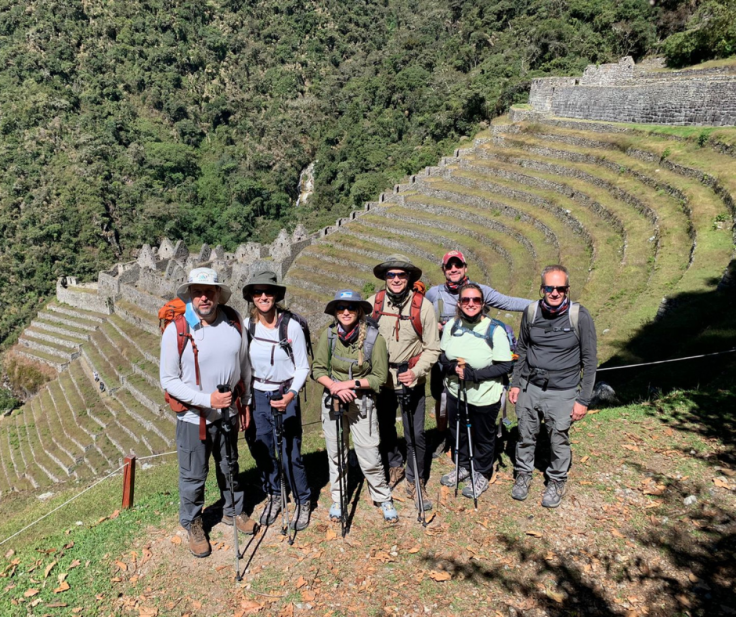 We've been itching to get back on the road for a long time now, and while we've loved exploring our own backyards in New Zealand for the past year, we are stoked to finally say it: we're back! Of course, there are still restrictions in place and it will take a bit longer to claim that we're back to normal. Here's a report on our first trips.
New Zealand
We've been exploring all corners of the South Island, from the rainforest and glaciers of the wild West Coast to the towering snowy peaks of favourite national parks such as Mount Cook National Park and Aspiring National Park. We've kayaked the now quiet waters of Milford Sound, spent multiple nights pondering life in the remote Doubtful Sound on our Great Walks Discovery 'Takahe' trip, biked the full length of the Alps to Ocean trail more than a dozen times. Hundreds of guests, Kiwis and Aussies, have followed our amazing guides in multiple adventures, and we can't wait to welcome international travellers again. We are now COVID-Clean approved by Tourism New Zealand, which means we've swiftly adapted to new ways of keeping everyone safe on our adventures.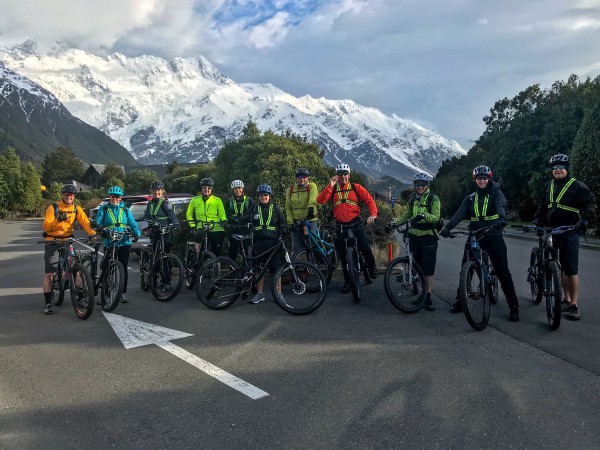 "This trip was brilliant. Admittedly the fantastic weather we encountered made it even more beautiful, but weather can't replace great people. The whole group was great and entertaining, but the Active Adventures guides Ellie and Elder made it very special. Nothing was too much trouble, their cooking was outstanding and general hospitality skills marvellous. They are a credit to the company and themselves." - Alan, New Zealand, Alps to Ocean Trip
Check out our New Zealand trips here.
North America
The domestic North America season is in full swing, with our partners Austin Adventures having their busiest season of all times! Our guests have been busy exploring the best national parks of Alaska, Utah and Wyoming, either by bike, by foot or with a paddle in hand. From the red towers of Bryce Canyon to the surreal hot pools of Yellowstone, there's always a new place to discover, or even revisit.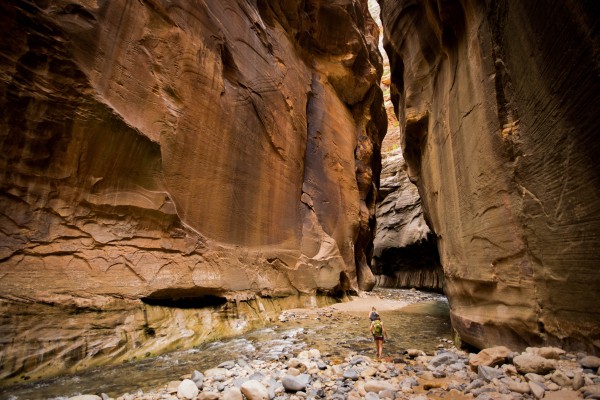 "We thoroughly enjoyed our Orca Trip hosted by Grace and Rob from Active Adventures. We found both guides to be knowledgeable and personable. We especially appreciated Grace's commentary during our hike through the woods where she encouraged us to hike in silence for a bit to be mindful of the forest and to meditate while walking along. Great feeling of connectedness to our natural surroundings." - Ed, USA, Orca Trip June 2021
Check out our North America trips here.
Galapagos Island & Ecuador
We've been back in the Galapagos since March 2021, with astonishing success. From helping our guests navigate the ins and outs of the new regulations, to being some of the very first back in Darwin's Laboratory, we've felt blessed to get up close again to this paradise's unique wildlife. Our guests on our first 'Tortuga' trips were absolutely enchanted to explore the different islands, pristine white beaches and volcanos with almost no other tourists, and fully embraced the news safety measures such as mask-wearing in public spaces and regular hand sanitizing. As of August 2021, 45% of the population in Ecuador has had at least one dose of vaccine, and testing is currently mandatory to enter for tourists.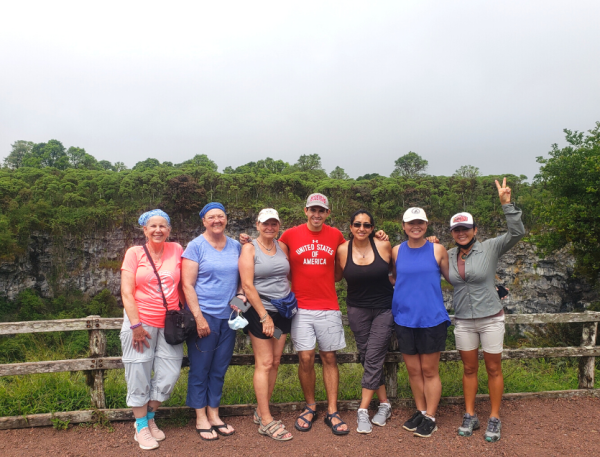 "Our trip to the Galapagos Islands was an exciting, unique, and educational adventure for the whole family. Each day was ended with the thought that it couldn't possibly get any better...and then the next day it did! First, the Active Adventures staff was excellent in helping us to plan and reschedule our trip (due to COVID). The booking staff and trip coordinators were responsive to all questions and concerns we had. The communication about trip preparation was excellent as well. Every single person we dealt with was polite, professional and knowledgeable, and we always received a reply in a timely manner. Once our trip actually began, we were also very well taken care of by the local guides. Pablo and Paulo were exceptional tour guides and human beings. Pablo's passion for the Galapagos Islands was infectious and his knowledge about the history, landscape, animals and plants was beyond incredible." - Maryanne, USA, Tortuga June 2021
Check out our Galapagos and Ecuador tours here.
Peru and Machu Picchu
If there was ever a surreal time to visit Peru, it's now. We've been back exploring the ancient ruins and depths of the Amazon jungle since July, 2021, and guests having been raving about their experiences. As tourism is coming back very slowly to Peru, the trails remain dreamily quite and Machu Picchu is nearly all yours to wander without crowds.
And guess what? The world-renowned Inca Trail is reopening, and we'll be back on it from October 2021.
Check out our Peru trips here.
Italy and the Dolomites
Over the past few days, guests have been hiking from Refugio to Refugio, soaking in the brilliant Italian culture and culinary marvels, circumnavigating around the famous Tree Peaks on the Tre Cime Circuit. They've braved vertigo to conquer the via Ferrata hike on Mount Averau, for some of the best views in the Dolomites.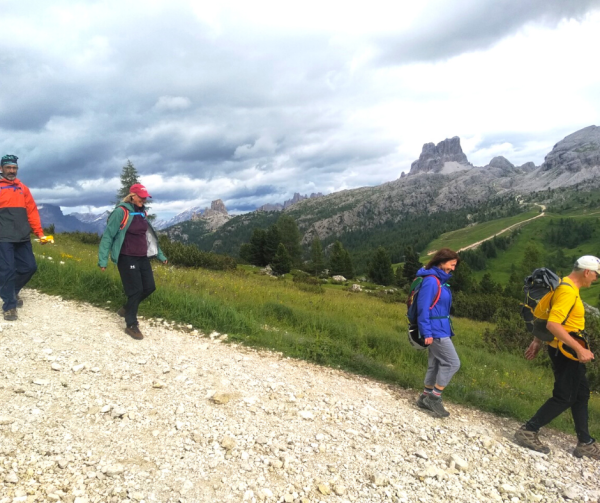 "We had an amazing time in the Dolomites. It was beautiful, and we saw and experienced things we'd not even dreamt of. The hiking was beautiful and very challenging. The cycling was a fun break. Richard and Marika were excellent guides, so fun and genial. The accommodations were lovely. It was a wonderful anniversary present for my wife and I, and we can't wait to do another trip with Active!" - Bill, USA, Dolomiti July 2021
Check out our 'Dolomiti' trip here.
Iceland
Iceland has been on many guests bucket lists, and there's never been a better time to go. With 75% of its population now vaccinated, the island country is one of the safest places to visit in the world. Our 'Stelkur' hiking adventure will bring your around the Golden Circle to witness some of the most impressive waterfalls in the world, before transporting you far away from the tourist trail, for a hut to hut trek in the Eastern Fjords. Our September trips may even see you witness the infamous Northern lights!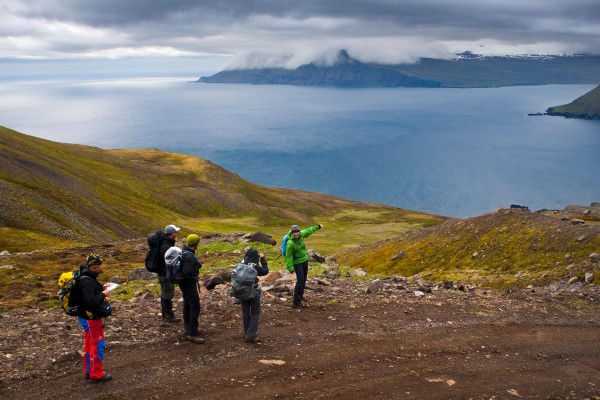 "This trip was incredible and unforgettable! The second part of the Stelkur trip was my favourite since we never saw another person while hiking. Our guide Thora was amazing and her love for Iceland shines through. I learned so much about the culture as well as the geography. I'll definitely be coming back to Iceland!" - Rebecca, USA, Stelkur July 2021
Check out our Iceland trips here.
We will update this blog every time we head back to a destination, so come back for more really soon. The Tour du Mont Blanc, and hopefully Patagonia will be next!