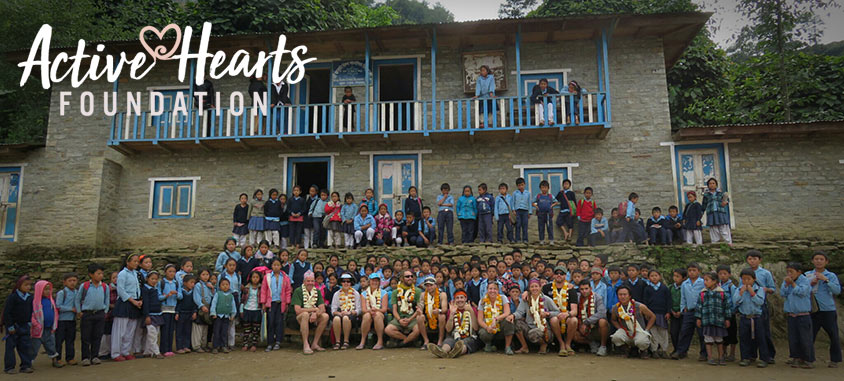 We are proud to support Active Hearts Foundation - a charity founded by one of our long-standing senior guides in Nepal, Dan Keys (DK). After living and working in the Himalayas and spending time in the remote villages of our Nepalese guides and porters, it became apparent to our team in Nepal that more could be done to help the communities than just sharing gifts and smiles. The Nepalese are wonderfully humble and caring folk who constantly make our trekking tours magic by sharing their homes, culture and friendship.
Active Hearts Foundation began as a small token of appreciation for the kindness and generosity our friends in Nepal have shown. Following the devastating earthquake in Nepal on April 25th 2015, all resources were initially channelled towards relief efforts and the rebuild - with the help of generous donations, over $100,000 was raised. Click here to read about the earthquake efforts. Take some time to watch the amazing story of how it all started:
DONATE TO ACTIVE HEARTS FOUNDATION
"We are a grass roots, front line aid team focused directly on those that count. As they are family to us we are not bound by politics or red tape and are sourcing all our relief directly from the ground - giving a much needed boost to the now collapsed economy." - DK, May 2015.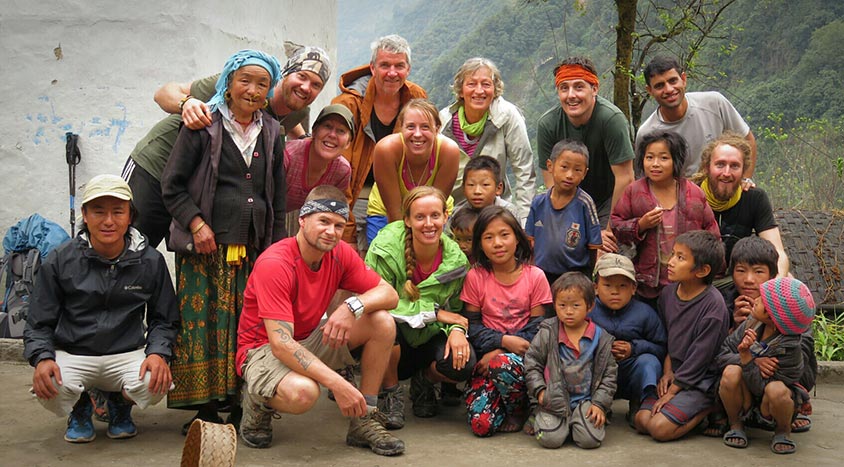 Active Hearts Foundation is stepping up its efforts in 2018. Check out their latest project, the Sarsyu Library, set to open November 2nd. Himalaya guides Melissa McArtney and Elder Bejar are running in the famous Everest Marathan as a fundraiser for Active Hearts Foundation.
How to follow Active Hearts Foundation
For live updates from our team on the ground in Nepal please follow the Active Hearts Foundation Facebook page.
For regular eNewsletter updates register in the footer of their website.
Gareth Leonard, the author of Tourist2Townie has also been involved with Active Hearts Foundation - many of the images you see here are taken by Gareth. Gareth and Clint (TripHackr) actually finished hiking to EBC with us about a week before the first earthquake struck. Gareth then returned to spend time with DK and the team documenting the initial relief work. His photos and stories are excellent.

Background to the earthquake response
Phase One - Immediate relief
DK, Mel, Gokul, Arjun and friends set about sourcing, packing, transporting and distributing urgent supplies; tarps, ropes, mats, clothing, head torches, medicine, towels and other such items. No small feat considering similar operations were happening all across Kathmandu, making supplies scarce. They also managed to get a generator for lighting and charging for their communal sleeping shelter of 32 people.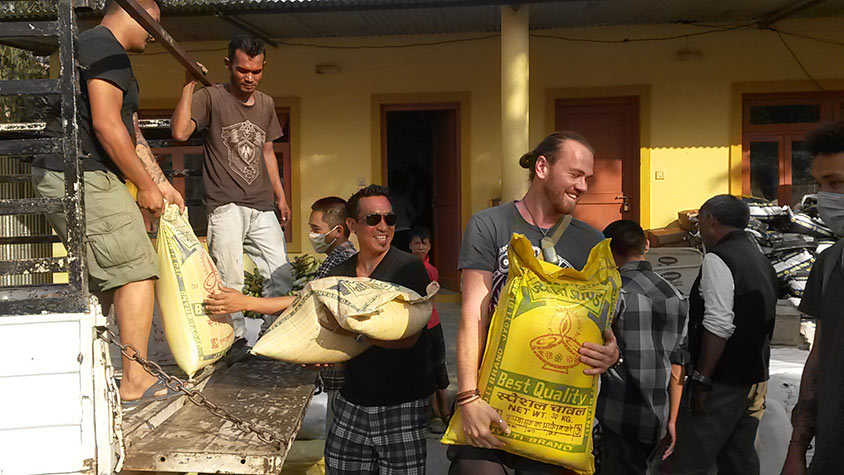 Over the next week, they delivered 4 Jeep loads to Gogane and saw literally hundreds of patients at their make-shift clinic. The photo above is of Gokul, Kelsey and Jenna. Gokul of course is one of our amazing Active Adventures guides, whilst Kelsey and Jenna are both nurses who've teamed up with Active Hearts Himalaya to help with relief efforts. They have been invaluable in the village, attending to hundreds of injured and unwell Nepalese. They also distributed 4500kg of rice; one bag for each family, which will last perhaps a month. They were the only aid at this village and it's unlikely other aid will reach this remote area.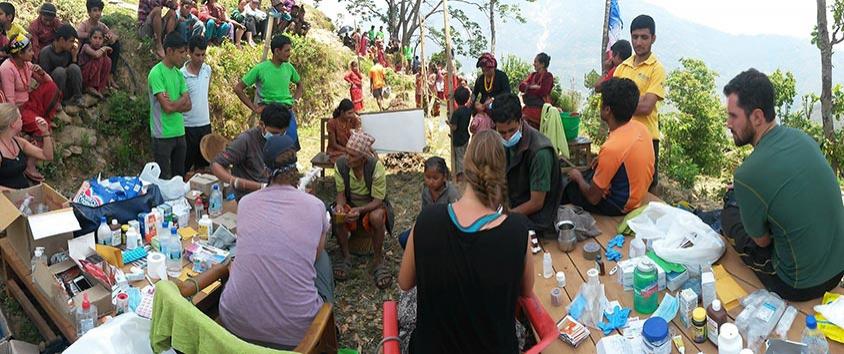 Phase Two - Preparing for the monsoon season
It's difficult to convey the severity of the situation in these remote villages. Even before the earthquakes the villagers prepare to be cut-off during monsoon season, and now they're dealing with a lack of permanent shelter and damage to their vital water source - water that irrigates the terraced fields that feed the entire area.
Using some of the funds raised, the team ordered 20 temporary monsoonal shelters. DK and the team also addressed the destroyed irrigation system; they ran a pipe 1100 metres from the primary water source to the upper village fields. This was a major project that benefits around 2000 people, a committee has been set up and during the project the entire community lent a hand in construction.