And empowering others when we can't.
Conservation Initiative - Kea Database
Aside from environmental sustainability, we also contribute to conservation projects close to our hearts, and for the last couple of years that has been the Kea Database, and close affiliates, the Kea Conservation Trust.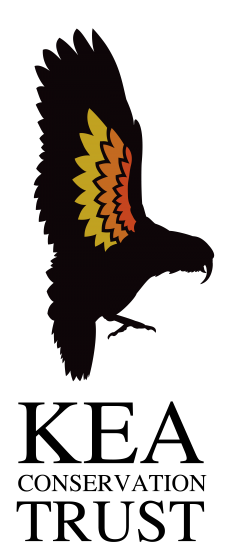 The Kea Conservation Trust has three main mission statements describing what they do and how they do it:
1. A concerted kea banding programme, to build up the number of banded birds in the greater Arthur's Pass area (for monitoring and educational purposes).
2. Development of kea advocacy/educational material for new information display boards, a pamphlet fact sheet, as well as a website and mobile phone app so that visitors can learn more about kea in general, and about the specific birds that visit the Arthur's Pass area.
3. Establishing a system to capture kea, monitoring information from the public and incorporation into the national Kea Database. Initially, this will be via a form visitors can fill out and drop in a collection box or postback, then ultimately it will be through an app.
Our guides have been out in the field with the organisations, catching and banding kea, an incredibly unique breed of bird, and the world's only alpine parrot.
Kea numbers are declining rapidly due to interaction with humans (when they're fed by humans they hang around near roads and get hurt, and they forget how to forage food for themselves) and the KCT and Kea Database are banding birds, logging sightings, and encouraging the public to behave in the best ways possible to protect the birds.
These birds are far too fascinating for us to standby as they go extinct - Sir David Attenborough speculated that they have similar intelligence levels to a 5-year-old human! If you'd like to donate to the Database, or find out some more information (including checking out where our sponsored kea 'Tuhura' has been hanging out, head to the Kea Database website here).

Community Involvement - Active Hearts Foundation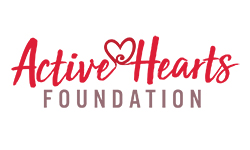 Active Hearts Foundation is based in Nepal and was started by Active Adventures guide Dan 'DK' Keys. What began as a small token of appreciation to the Nepalese people for their kindness, welcoming, and generosity, grew into something much more quantifiable after the devastating earthquake of 2015.
Immediately following the earthquake all resources were channelled into relief efforts and rebuilding in the rural communities, and today, Dan and his team of volunteers have built numerous libraries for schools in rural regions of the Himalayas, built a clean water supply high in the Himalayan foothills, and provided emergency healthcare to rural communities!
Dan and the team have plans to continue in the same vein, and we're delighted to be able to support this fantastic cause, and give something back to the communities which make our Himalayas adventures so special.
If you want to know more about the Foundation, head to this page. or check out the documentary video below. If you'd like to donate to Active Hearts Foundation, or go on a discovery trip with them to see the amazing work they're doing, head to their website here.

Community Involvement - 180 Degrees Trust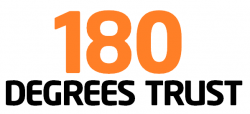 The 180 Degrees Trust is based in Christchurch, New Zealand, and focuses on rehabilitating teenagers who have self-excluded from mainstream high schools or who have fallen by the wayside of life's highway. The charitable trust, based in Canterbury, teaches compassion, interpersonal skills, communication skills and the ability to make informed decisions. They do this largely by utilising the wonderful and rugged Canterbury high country where they run multi-day camping trips - the students are challenged beyond their comfort zones and develop new skills, a sense of success and personal achievement.
One of the defining events that the Trust runs is a Southern Alps Traverse, where they select a team of individuals from both their school and mentoring programs to complete the 243km trip from the West Coast to the East Coast of the South Island. The purpose of the Traverse is to physically and emotionally challenge the young people involved so that they learn and demonstrate valuable life skills like goal setting, discipline and respect for others and the environment.
When the team at Active learnt about the 180 Degrees Trust, and in particular the Southern Traverse trip, it was immediately obvious that there were some great synergies with the experiences that we deliver and the interests of our staff. Fast forward, and Active Adventures are now a proud sponsor and we are looking for other ways to contribute and be involved, such as providing assistance for the Trust's backcountry trips, and handing down outdoor gear as we upgrade our own supplies for guests on our adventures.
If you'd like to donate to the 180 Degrees Trust or see a little more about what they do, check out the video below, or head to their website here.
To read the full document of our Social & Environmental Sustainability Vision, Mission, and Goals - click here.