Meet Jayson, your friendly neighborhood guide. Jayson's life is all over the east coast, with origin stories from Florida after leaving New York at an early age. His recent roots hail from Asheville, North Carolina after obtaining a degree in Recreation and Sport Management in 2021 at Mars Hill University and graduating while playing college soccer and lacrosse. The completion of school quickly brought the travel bug back, as Jayson began post-grad employment with some cross-country road-tripping and work in Yellowstone National Park. There, he was able to get in touch with a lot of his favorite activities, including team sports, hiking, and photography. After a summer in Wyoming, Jayson took his talents to Northern California and another National Park that he could call home. Yosemite National Park has been Jayson's backyard and place to settle into for the offseason. Although a lover of Yosemite and sunny California, Jayson is a park chaser at heart and you won't expect to find him in the same park. A park chaser and lover, Jayson simply finds excitement in the great outdoors.
What's your favorite vacation destination?
My favorite destination has to be the motherland of Kingston, Jamaica!
What's your favorite hike?
Devils Garden Trail in Arches National Park. A tough choice but it is hard to beat a trail that takes you under, over and through the amazing red rocks of Moab.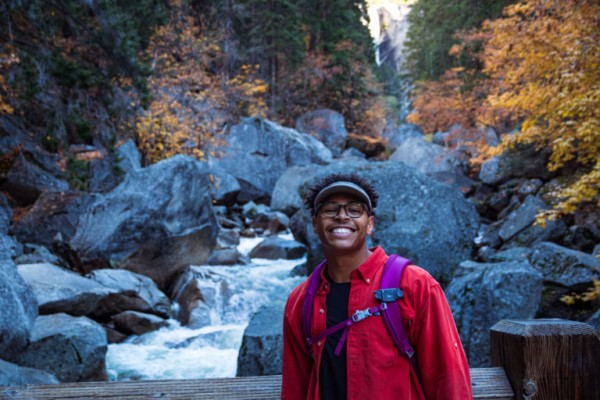 What's your favorite bike ride?
A quiet Tuesday morning ride to Mirror Lake (Tuesdays would count as my "Saturday" so we love Tuesdays).
Favorite movie?
Up. (Another tough choice, really!)
Favorite book?
Don't Sweat the Small Stuff by Richard Carlson
Favorite song?
Get Down – Still Woozy
When did you first catch the travel bug?
I have been traveling since a young age but I saw the Great Smoky Mountains in 2017, and fell quickly in love with public lands.
What are your hobbies?
Hobbies include photography, hiking, writing, and sports (carries a soccer ball everywhere).