Ben has been an explorer from an early age, building a tree fort in the neighboring potato farm, and, more recently, working and living in Zurich for three years. He is a strong believer in growth through personal relationships, interesting conversations, and travel. Whether being a ski bum in Steamboat, Colorado or living with the locals in rural Appenzell, Switzerland, Ben has cultivated a joie de vivre that he enjoys sharing. He can't wait for his next adventure with you.
Ben is a mechanical engineer by trade who got into guiding after his undergraduate studies. He began as a tour guide of amphibious vehicles ("ducks") in a little tourist-trap called Wisconsin Dells, where he still works part-time. He got a doctorate in engineering in 2015 and currently balances engineering consulting and hospitality work to keep it real.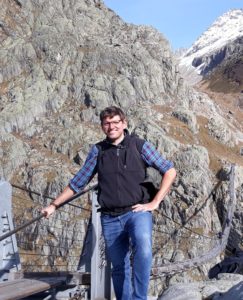 What's your favorite vacation destination?
Moab, Utah or the Walensee, Switzerland.
What's your favorite hike?
Up to an overnight at a Swiss hut. Particularly facing the Eiger around Grindelwald, Switzerland.
What's your favorite bike ride?
Many to choose from, but two stand out: the Swiss riviera, from Morges to Montreux and descending from Appenzell to the Bodensee.
What's your favorite trip to guide?
Any trip that involves new scenery and interesting conversation. The people you are with make all the difference.
What do you do that makes a guest's vacation special?
I like to take my time and savor the experience with everyone around me. Trips are no fun if rushed or filled with anxiety. It's important to me that everyone feels comfortable and has fun.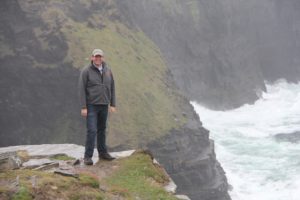 Favorite Movies?
Vacation, Uncle Buck, Dirty Dancing, HBO
Favorite Book?
The Lessons of History by Will Durant
Favorite Band?
Travelling Wilburys
What's your Favorite Outdoor Activity?
I love to snowshoe and ski in the winter and bike in the summer
What's the most amazing experience you've had while guiding a trip?
When you timidly enter a door you've never been through before and you come out the other side wondering how you ever questioned that decision.
When did you first catch the travel bug?
As a sophomore in college, we went to NYE in Times Square. It was only three days because that's all we could afford, but it opened up my eyes to what was out there.
What are your hobbies?
Skiing, Biking, Computer coding
What destination would you like to visit, that you haven't?
Banff, Canada; Soline, Croatia; Lake Placid, N
What is your favorite historical site, castle, museum, etc?
Art Institute of Chicago; Edinburgh Castle; Montebello Castle, Bellinzona, CH