Zach grew up in Colorado enjoying all the outdoor opportunities it has to offer including hiking, skiing, trail running, camping, and biking. As a kid, his family would road trip during the summers to state and national parks across the country. In his teens spent countless hours outside exploring different parts of the Rocky Mountains with friends. Zach studied International Affairs and Business at Colorado State University graduating in 2019. After graduation, he then lived in Frisco, Colorado so he could ski every day! Covid hit brought him back to Denver as he worked remotely in the corporate world. However, that lifestyle wasn't for him so he brought his passion for travel, nature and people to Austin Adventures. Zach loves taking people from all walks of life into the great outdoors and sharing his passion for the natural world. Zach has explored much of Europe and his current travel plans are geared towards Central and South America.
What's your favorite vacation destination?
It's hard to pick a favorite. I think every place is great in its own way. I do favor more natural destinations than big cities. I also try not to visit the same place twice.
What's your favorite hike?
My favorite hike is Crestone Needle in the Sangre de Cristo Mountains. There's a great camping spot at the base and the mountain is relatively quiet as far as Colorado 14ers go.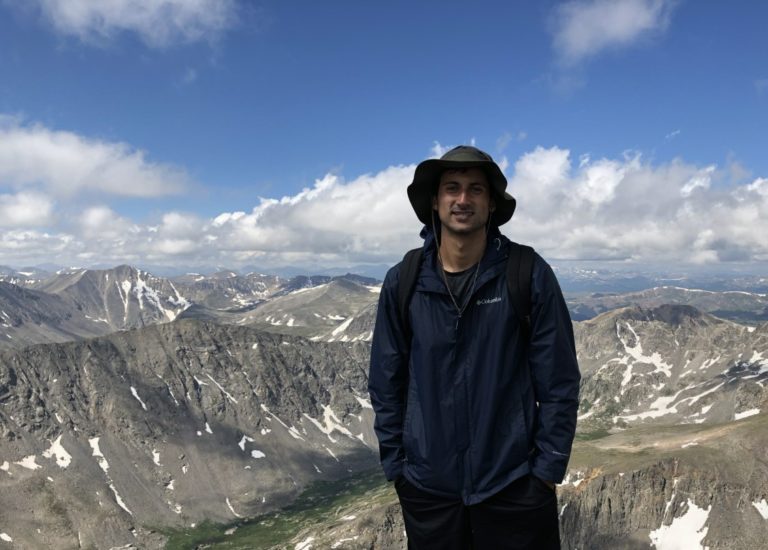 What's your favorite bike ride?
My favorite bike ride is the Poudre Trail in Fort Collins. It's not too difficult, is very pretty and there are plenty of breweries to explore on the route.
Favorite movie?
I do not watch a whole lot of movies, but my favorite that I saw recently was Hunt For the Wilder People.
Favorite book?
Any of the books in the Red Rising Series except the 4th.
Favorite song?
Changes weekly, but right now it is "Bloom" by the Paper Kites.
When did you first catch the travel bug?
I first really caught the bug when my friends and I did a two-month backpacking trip around Europe during the summer of 2016. I had such a good time that I went back to Valencia, Spain to study abroad in Spring of 2017.
What are your hobbies?
Anything outdoors, anything active, and anything food-related (except olives)