Steve Rodgers grew up in Riverton, Wyoming, and lived in numerous western states prior to moving to Helena, Montana, over 20 years ago. He loves Montana and all the outdoor activities it has to offer. Steve grew up camping and doing summer backpacking trips, which is where he developed his love for the wilderness. His family would also travel the US every summer and drove through almost every state... in the obligatory red station wagon with fake wood siding. After graduating from the University of Wyoming, Steve evolved into an avid outdoorsman whose passions include whitewater kayaking, backcountry and resort skiing, mountain biking, backpacking, and seeing the sights of what this world has to offer. He has personally driven through every contiguous state in the U.S. His adventures have taken him backcountry skiing on the famed Haute Route through the French, Italian, and Swiss Alps and whitewater kayaking through the jungles of Costa Rica. He has also been to numerous places in Mexico, Panama, and much of Western Europe.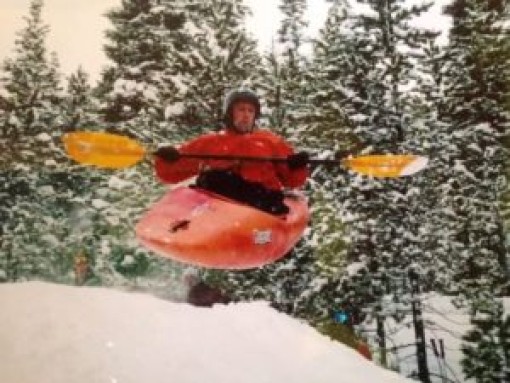 Favorite Hike?
Stough Creek Basin in the Wind River Range, WY. This was a common backpack trip with my dad and sister growing up and it still holds a special place in my heart.
Favorite Bike Ride?
White Rim Trail in Canyonlands National Park, UT.
Favorite Movie?
Super Troopers.
Favorite Book?
Surf Montana, a whitewater kayak guidebook for Montana, and one of my friends was a co-author.
Favorite Song?
Home Sweet Home, Motley Crue.
When did you first catch the travel bug?
Going into my senior year of high school. My parents sent me on a trip to England and France with other high schoolers. They wanted me to realize there was a lot more to the world than cruising main in Riverton, WY…and it worked. I drank beer and looked at cool castles :) I have traveled as much as possible ever since.
What are your hobbies?
Holding hands and long walks on the beach, skiing, kayaking, backpacking, and mountain biking – traveling to do these in my VW Eurovan.