Elizabeth grew up in Louisville, Kentucky, and spent many weekends as a kid camping with her family. She was a city kid, but summer days of biking around the park and spending all her waking hours outside primed her for a life in the wild. She graduated from Centre College in 2014 with a degree in International Studies and minors in French and Studio Art and spent the following year living near Paris working as an English teacher. She tried on California and Maine for size and finally found the place she loved in Alaska, a land of solitude and grandeur. She's now (somewhat) settled in a tiny town called Talkeetna with umpteen lakes and about 50 miles of cross-country ski and mountain biking trails, where she spent four years managing a hostel and the past year slowly but surely building a little a-frame cabin in the woods with her partner.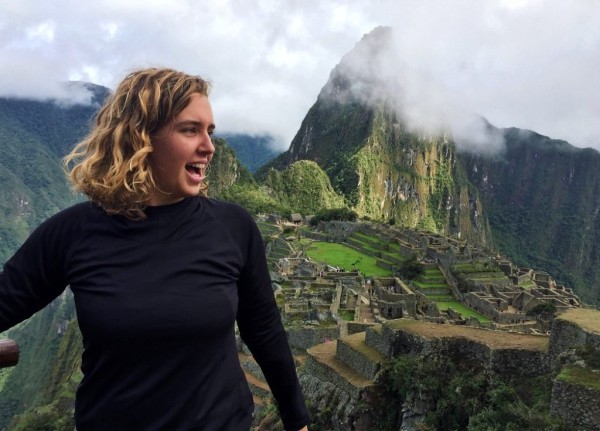 Favorite hike?
My favorite day hike is Mt Katahdin in Maine, and my favorite multi-day hike is Resurrection Pass in Alaska.
Favorite bike ride?
My most memorable bike ride was in Switzerland, winding through mountain roads and stopping in different villages.
Favorite movie?
The Producers.
Favorite book?
The best books I've read lately were Who Do you Think You Are? by Alice Munro and Giovanni's Room by James Baldwin.
Favorite song?
It's too hard to pick a single favorite, but I think I could probably listen to Joni Mitchell's album Blue every day for the rest of my life.
When did you first catch the travel bug?
In college, I studied abroad in Belize and France, where I met lovely people and learned a lot about myself and the world. What are your hobbies? Reading, gardening, painting, cooking and baking, surfing, swimming, paddleboarding, nordic skiing, snowboarding, hiking, and foraging.