Kyle grew up soaking up the desert sun in Chandler, Arizona. After high school, he moved to Albuquerque, New Mexico to earn a degree in trumpet performance and jazz studies at the University of New Mexico (go lobos!). After graduating, Kyle spent some time playing trumpet on cruise ships, before stumbling into a career as a middle and high school band director. In the summer of 2020, Kyle left teaching to spend some time bike-touring around the west coast and working at bike shops. During the off-season you can find him writing and teaching marching band formations across the southwest, giving city bike tours of Albuquerque, and making music of all kinds.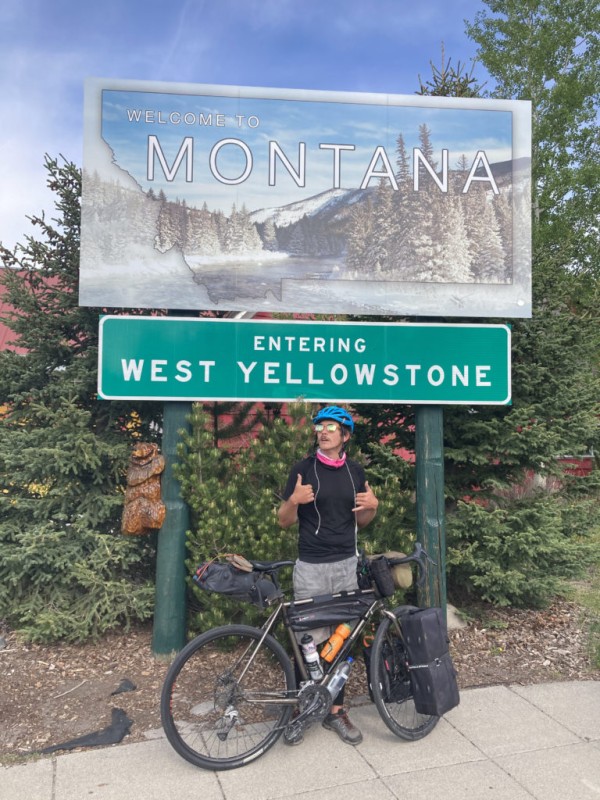 What's your favorite vacation destination?
Singapore
What's your favorite hike?
Cabin loop trail, a beautiful hike along Arizona's Mogollon Rim connecting several abandoned fire cabins.
What's your favorite bike ride
Idaho Hot Springs trail, especially the section through the Sawtooths
Favorite movie?
Life Aquatic, Forrest Gump, and Paddington 2
Favorite book?
Of Mozart, Parrots, and Cherry Blossoms in the Wind
Favorite song?
Line for Lyons (Gerry Mulligan)
When did you first catch the travel bug?
Around 10th grade when given the opportunity to tour with drum corps
What are your hobbies?
Playing trumpet and ukulele, snowboarding, and all things bicycle