Kevin grew up in LaGrange, Ohio. Here he cultivated his need for travel by exploring the world around him. The young lad would marvel at the MASSIVE Cleveland city skyline every time his parents brought him 'round to visit museums, family, and the lake. Growing up, scouting led Kevin to nature and fostered a lust for adventure. It gave him leadership, wilderness living skills, and guide jokes, so watch out for those. In addition to scouting, Kevin grew up with two great parents who always wanted to show, to teach, and live. Travel was important to them, and they ensured us kids had as much as we could stand. Kevin attended Ohio University (not in Columbus!) and majored in Theatre Production and Environmental Studies. Here Kevin grew into the person he is today with the help of his little sister, friends, and cultural perspectives.
At OU he held down three jobs while training for races and hiking whenever he was able. Notable pranks include filling an entire vestibule area with paper shreddings so when the girl he liked opened the door she would happen upon an avalanche. Lining a dorm hallway with cups of water and his coup de grace, hoisting, and rigging a bike safely up in a tall tree.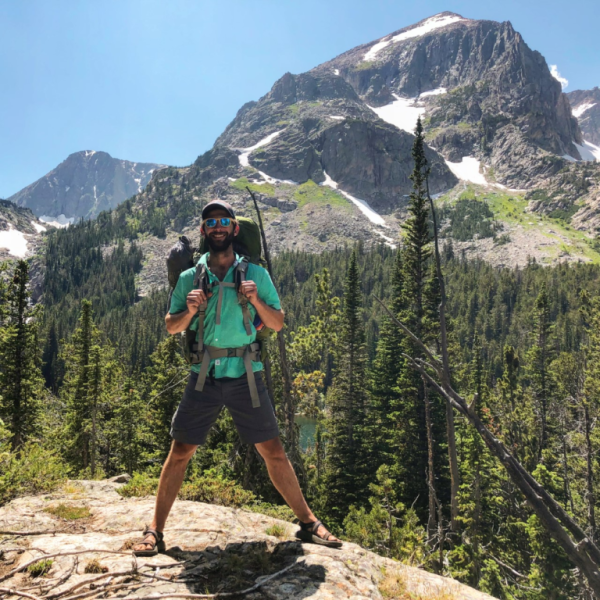 When this handsome and intelligent man has time for hobbies you can catch him running, climbing, and boating. Skiing was recently thrust into his repertoire last Winter and has since seen him skiing black diamonds. When he's inside, Kevin enjoys repairing electronics, building odd gadgets/projects, and helping others plan their own travel through his side hustle of online travel guiding.
When Kevin isn't guiding, he usually spends his Fall, Winter, and Spring either on tour or freelancing around the United States. He's a lighting designer/technician for theatre, concerts, and events. He's traveled to China, Saudi Arabia, Bahrain, and all 48 continental US States when he was on tour with the musical adaptation of The Wizard of Oz. In Ningbo, China, he had his appendix removed, and the last thing he heard before going under for surgery was the anesthesiologist saying, "Don't worry, Be Happy". Personally, Kevin has been to most of Europe and he's climbed all over Laos, Cambodia, and Thailand. He aspires to go back to Asia and explore the Nepalese mountains while hiking the Great Himalayan Trail. He loves going to different countries and exploring other cultures, but is fascinated by international grocery stores!
Vacation Destination:
My favorite vacation spot? Easy. The islands off the coast of Cambodia now have a permanent spot in my vacation shortlist.
Favorite Hike:
I completed my Appalachian Trail Thru-hike in 2016 and this is by far the best hike I've been on, specifically anywhere in Maine.
Favorite Bike Ride:
I'm not much of a biker, but I like any scenic ride that takes me in the trees.
Favorite Movie:
I'm split between 3. The Secret Life of Walter Mitty, Oceans 11, and the overwhelming classic, Indiana Jones and the Raiders of the Lost Arc.
Favorite Book:
The Girl with a Dragon Tattoo series are my favorite books recently, but my all-time top book is Tracker, by Tom Brown Jr.
Favorite Song:
I rotate through a series of songs, but the one that stays true in my head is Appalachian Spring by Aaron Copland
When did you first catch the travel bug?
I began my love of travel by hearing travel tales from family visiting the Arsenijevic clan abroad. Most of my family is still in Serbia and the ones that are in the US frequently go back to visit. I was fortunate enough to visit my family one summer and have been hooked ever since.