I grew up in a small town just outside of Toronto, Ontario which allowed me to have access to everything a kid could ever want. Growing up on a lake I was exposed to local adventures in and around the water, wetlands and forested areas. My parents often took my sister and I camping for up to 30 days at a time in the summer at local provincial parks. I was always outside and loved it. Getting older my parents supported me in visiting Cuba, Sweden, and much of the US. Having traveled to these locations as a teen really shaped my belief in adventure travel.
I have attended the University of Windsor, Queens University, Queensland University of Technology, University of Calgary and the Wyss Wilderness Medicine Campus in Lander, Wyoming. I love to cross-country ski, climb in the mountains (ice/rock), hike/trail run, go backpacking and chase powder backcountry skiing. You might also find me with a camera in my hands as I love to take photos and video.
Most of the year I work as a Technology Integration Teacher and as the Outdoor Education lead teacher in Calgary. I've been fortunate enough to a visit a few different places and countries to date: Spain, Sweden, Finland, UK, Netherlands, Germany, Cuba, Australia, New Zealand, Peru, Hawaii, US (most states) and even Puerto Rico. I'd love to travel to the Arctic Poles and Africa next.
What's your favorite vacation destination?
My grandparents' house outside of the Sandbanks Provincial Park in Ontario.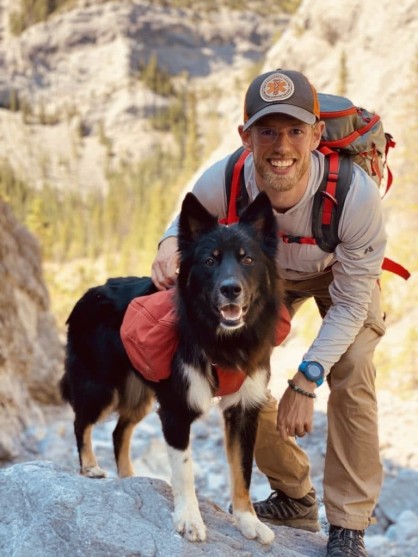 What's your favorite hike?
Berg Lake Trail in Mount Robson Provincial Park.
What's your favorite bike ride?
The Kauai Coastline in Hawaii.
Favorite movie?
Snatch.
Favorite book?
The Complete Tales of Winnie-the-Pooh.
Favorite song?
Electric Feel by LonelyTwin
When did you first catch the travel bug?
I caught the travel bug in my teens.
What are your hobbies?
Woodworking, relaxing, and playing with my dog Dean.