Kathy was born and raised in Homer Glen, IL. She attended the University of Illinois in Urbana-Champaign to study Graphic Design. During her time in college, she discovered her love of traveling and the outdoors on a trip to New Zealand. There she studied adventure recreation and sustainable tourism practices while traveling around the South Island.
Craving that same sense of adventure she found herself on a cycling team a few years later. Having never biked more than 10 miles before the team 76 days, a 4700-mile bike ride from New York City to San Francisco was quite the ride. She saw the beauty of America from a bicycle. A few months later Kathy was traveling through Nepal, India, and Japan with friends seeking that same sense of discovery and adventure. Kathy's love for exploring new places and meeting new people runs deep. When the pandemic hit, she finally packed her car and moved west to pursue her dreams of living in the mountains of Colorado. As an adventure seeker, Kathy is excited to see what epic adventure is next and what amazing people she will meet along the way.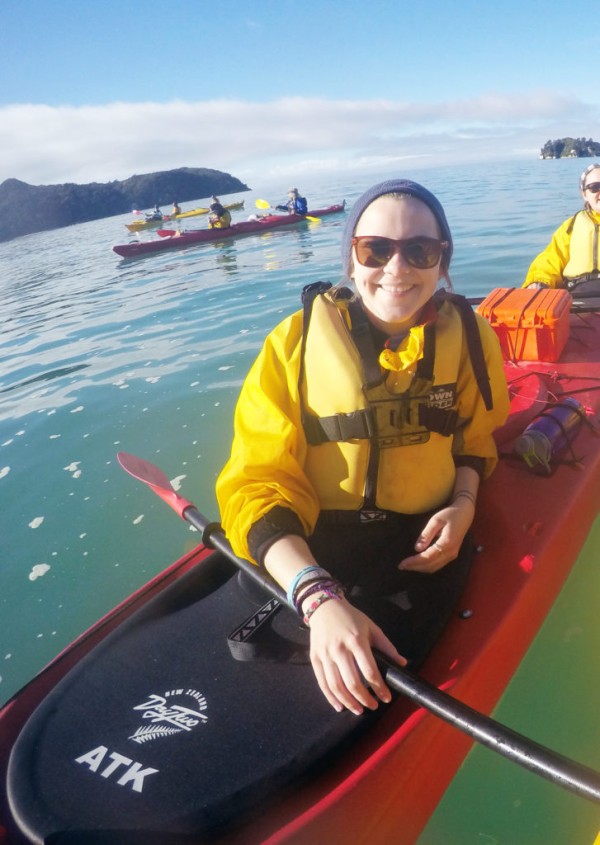 What's your favorite vacation destination?
Anywhere with mountains, good people & good vibes!
What's your favorite hike?
Lake Solitude Trail in Grand Teton National Park.
What's your favorite bike ride?
Climbing Berthoud Pass on a ride from Idaho Springs, CO to Granby, CO. It was a 60-mile ride with over 4000 feet of elevation gain.
Favorite movie?
180 Degrees South.
Favorite book?
Into the Wild by Jon Krakauer.
Favorite song?
Line of Sight by Odesza.
When did you first catch the travel bug?
I caught the travel bug in 2015 after returning from a month-long trip around New Zealand.
What are your hobbies?
Cycling, hiking, snowboarding, making the perfect cup of coffee the list goes on and on.