Kaleb
New Zealand Guide
Where were you born and where did you grow up?
I was born in Winton! A small town in Central Southland, 2200 people strong.

What are your hobbies?
Hobbies include everything outdoors, hiking, camping, surfing and getting into rock climbing recently! I enjoy reading in my down time and keeping up to date with New Zealand professional sport, particularly Rugby and Cricket.

What has been your greatest outdoor adventure?
I spent seven days in the wilderness at the end of my second year of university. It was an amazing experience that opened me up to the outdoors and all their beauty!

What did you do before you became a guide?
I was a pest exterminator helping rid New Zealand of introduced predators, possums in particular. Ask me all about it!

Have you studied beyond school? If so in what?
I studied a Bachelor of Physical Educationat Otago University.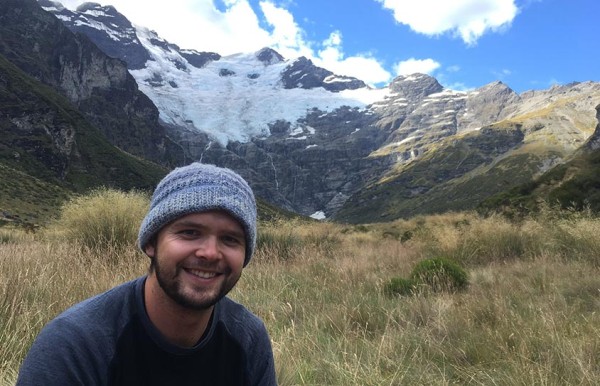 Testimonial
"Kaleb was excellent in all respects despite being new to AA guiding this season. We enjoyed him thoroughly."
- David Miller (Wayzata, Minnesota, United States), Rimu January 2019
"Kaleb was so much fun! He was always positive, able to answer all of our questions, made sure everyone felt a part of the group, and always ensured we were all having a great experience. He was a great driver, making sure "Kate" got us to and from each location safely. He also taught me how to do a "Tim Tam" slam, a small detail but something I'll always remember. Overall a terrific lead guide!"
- Kevin Bui (Dover, New Hampshire, United States), Rimu October 2018
"Oh Kaleb, I wish we could clone you. You were sweet, funny, so full of knowledge about plants, birds, New Zealand culture and history. When everyone was overdressed for the biking trip, you carried all of our jackets. Who does that? Your smile comes from deep within you and it's so genuine."
- Terri Krawietz (San Antonio, Texas, United States), Tui November 2018