Joel comes to us from the ever-so-historic Philadelphia. He finds fun in everything he does and enjoys sharing experiences with others as well as making them laugh. While growing up, he spent his summers in Puerto Rico visiting family. While there, he went on many hikes in the El Yunque Rainforest, swam in rivers, and soaked up the sun on Puerto Rico's many beautiful beaches. From then on travel has always been a priority. Especially after a bunch of traveling with the military.
Right out of high school, Joel went into the army where he learned many skills that prepared him for the life ahead. He was stationed in Fort Bragg, North Carolina, and Camp Casey, South Korea. While in Fort Bragg, Joel became a paratrooper, jumping out of planes 7 times. In Camp Casey, he spent much of his off time seeking more adventurous thrills, such as bungee jumping, amusement park hopping, snowboarding, and hiking up Mount Soyosan. Nothing was off-limits. Exploring the ins and outs of Seoul was also a part of many weekend adventures.
After the military, Joel spent a lot of time working in the hospitality and attractions industry. From Adventure Aquarium in Camden, NJ to the great land and water tours of Ride the Ducks, Joel learned a lot about marine life and the city he calls home. Within the last decade, Joel has also traveled all over Eastern Europe, Costa Rica and has added several National Park trips under his belt. All of these experiences primed him for a work-life in the travel industry. He is dedicated to ensuring his guests have the best experience and making sure they savor every moment. He has a deep love of this earth and does everything in his power to be as environmentally conscious as possible and to educate better eco-friendly practices. Guests are in good hands with Joel and he promises to deliver an amazing adventure.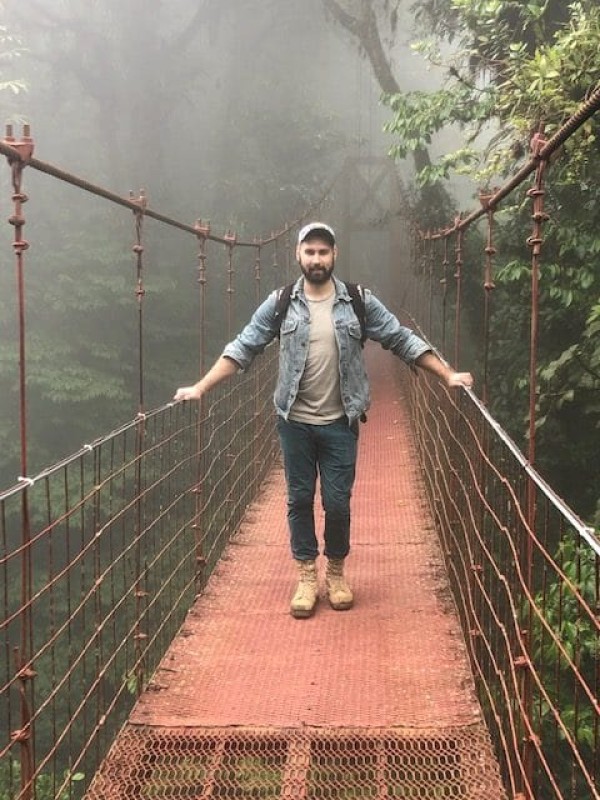 What's your favorite vacation destination?
Costa Rica, it's just so magical
What's your favorite hike?
Surprise and Amphitheater Lake in Grand Teton
What's your favorite bike ride?
Martin Luther King Junior Drive in Philadelphia
Favorite movie?
Claws down Jurassic Park "Hold onto your butts"
Favorite book?
Wool, an exciting Dystopian Fiction
Favorite song?
Bathwater by No Doubt; classic and fun.
When did you first catch the travel bug?
After my first plane ride at 6 years old.
What are your hobbies?
Long bike rides around the city, cooking Puerto Rican cuisine, and shopping for local ceramic mugs, which has become quite an obsession