Jessica
Galapagos Islands Guide
Jessica, like her brother Pepo, was born and raised in the Galapagos, on the island of San Cristobal - making her a true 'Galapagueto'. She has said, "Since I was a little girl my dream was to work as a naturalist guide to share and explain to people how the Galapaguetos live here, spending day after day with this unique flora and fauna." After completing her university training in Cuba, she returned to Galapagos in 2002 to fulfil her dream by completing the Naturalist Guide Course and entering the tourism world. Jessica's love of the flora, fauna and amazing animals of Galapagos shines when she explains about the behaviour of giant breeching whales or the tiny workings of sally light foot crabs. Jessica lives in San Cristobal with her family.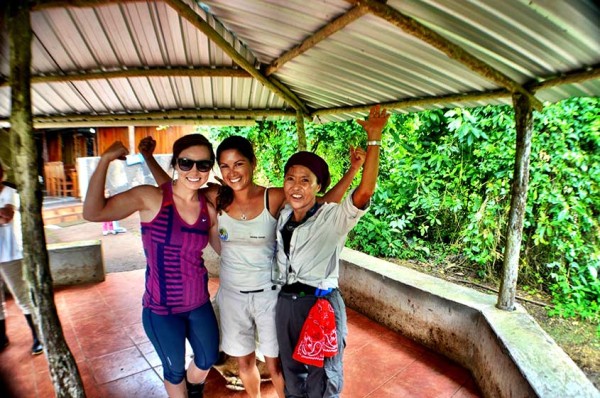 What is it about the Galapagos Islands that you really love?
A life without stress, friendly people, wildlife and snorkelling in the rich waters of the Galapagos.
What hobbies do you have?
I love playing ping-pong and dancing!
What is your most memorable moment guiding?
I absolutely love big marine animals, so my most memorable moments have been swimming next to sharks, dolphins and manta ray. And next time whales :)
Testimonials
"Outstanding. Always willing to help in any way possible, knowledgeable, friendly, easy to talk with, and wanted to provide insight into things you were interested in."
- Richard, Tortuga July 2015
"Jessica is a true pro. She is fully aware that the group of people spent a lot of time and money to get there. She did the preparation and did whatever she possibly could to make sure we had a good experience. Knowledge of the area was incredible. The woman seemed to know EVERYTHING. We also enjoyed having Cara the intern along on the trip."
- Dick, Tortuga July 2016
"Best guide we could have ever wished for. "
- Jonathan, Tortuga January 2017