Jackie grew up in Long Island, NY and found her love for the outdoors through hiking/camping trips in Vermont every summer and skiing every other weekend in the winter. Her sense of adventure grew further during her years at the University of New Hampshire where she pursued travel to Central America, Europe, and Asia during her off time. After completing her degree and becoming a Registered Dietitian, Jackie has balanced life as a tour guide and a traveling dietitian. Both passions have seen her travel around the world from working in hospitals in the Caribbean and leading tours across New Zealand. Outside of work, you can find Jackie hiking in New England, skiing in Colorado, or spending time back in New York.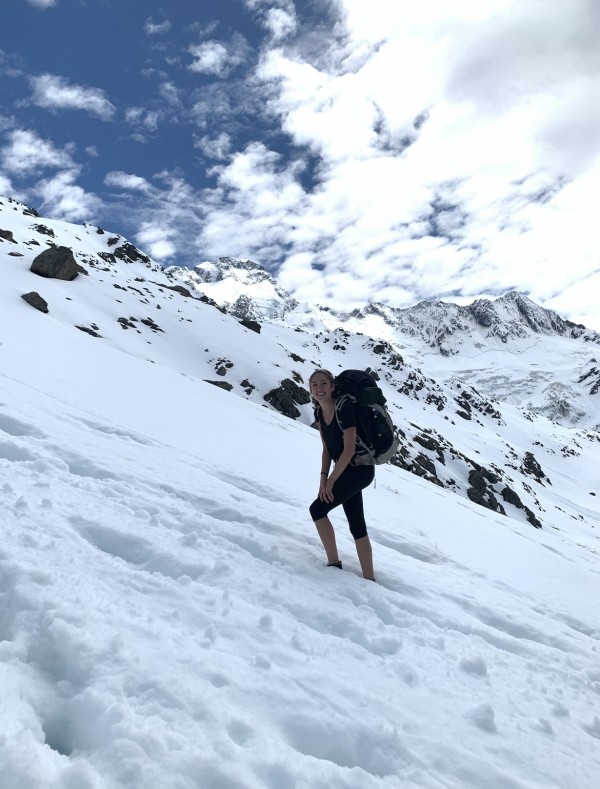 What's your favorite travel destination?
My favorite travel destination at this moment has to be Melbourne, Australia.
What's your greatest outdoor adventure?
My greatest outdoor adventure so far was sumitting Mt. Fuji in Japan.
What's your favorite hike?
Olomana Trail, Kailua, Hawaii
What's your favorite bike ride?
Queen Charlotte Track, New Zealand.
When did you first catch the travel bug?
I first caught the travel bug when I was 16 and went to the Netherlands to live with a host family, it was wildly out of my comfort zone at this time, but I never looked back.
What are your hobbies?
My hobbies include hiking, camping, swimming and skiing - this past ski season I spent over 100 days on skis.
Any special talent?
I can SOMETIMES do a backflip
Favorite quote?
Die with memories, not dreams.