At the tender age of one, Ian made the brave choice to emigrate with his parents from Wales to western Canada. "Best darn decision I didn't make!" This gave him the opportunity to spend his formative years in the foothills of the Canadian Rockies, roaming widely over the expansive natural areas adjacent to their rural home near Cochrane, Alberta. These feral wanderings provided him with an invaluable education in the natural world and fanned the flames of curiosity and adventure that drew him west into the jagged peaks of the Rockies and beyond. At first with his family and later, in his teens, with various nefarious characters, Ian cut his teeth in the world of backpacking, rock climbing, mountaineering, and backcountry skiing.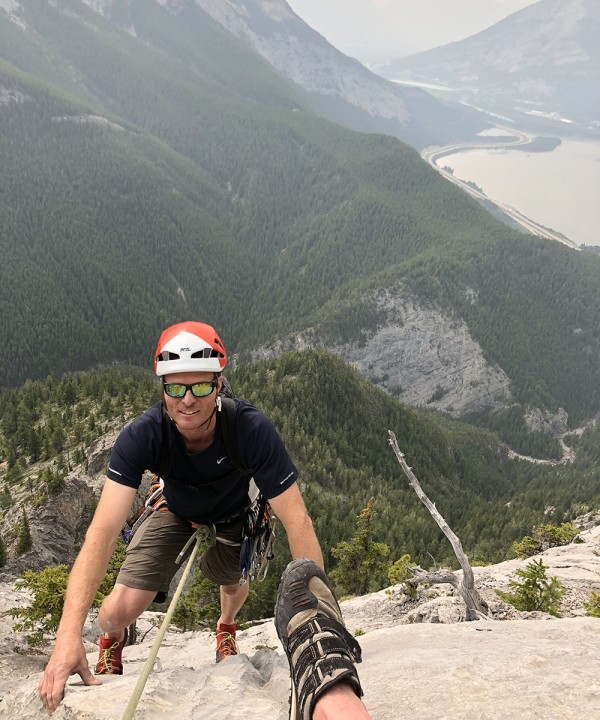 Vowing never to wear a suit to work, he applied for and entered the Outdoor Pursuits Degree Program at the University of Calgary and ultimately to Royal Roads University to complete his Masters in Leadership and Training. For over 20 years, Ian has been (as his friends call it) a Professor of Fun at Mount Royal University in Calgary, teaching students outdoor skills and leadership techniques to set them up for successful careers in the Ecotourism and Adventure Tourism sectors. He has had many opportunities through his work to travel to some amazing corners of the planet. For the past decade, he has ran a field school to Norway, using the incredible backdrops of Geiranger Fjord, Jotenheimen, and the Lofoten Islands as his classroom. Prior to this, Baffin Island in Canada's arctic was the lonely, yet awe-inspiring location for these field schools.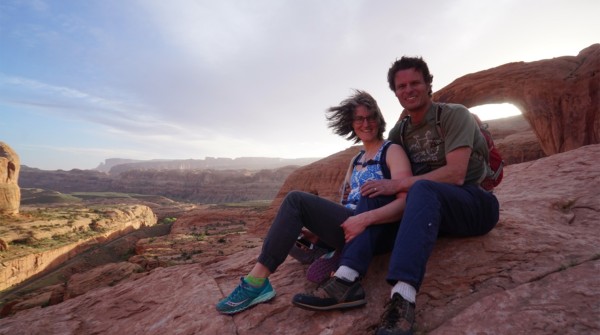 Climbing has been an ongoing excuse for travel as well, with expeditions over the years to the Andes, the Himalaya, Denali and Mount Logan in Canada's Yukon Territory. Family is a key element of Ian's life, sharing his passion for adventure with his wife and 2 grown daughters. He is also heavily invested in helping folks get active outdoors as the chair of the Curriculum Committee of the Outdoor Council of Canada. Ian has been guiding for Austin Adventures for over 15 years during his summers away from academia; citing his favourite aspect guiding as that he gets to take people outdoors into jaw-dropping locations without having to give them a grade! And, through all this, true to his life plan, short-sleeved plaid shirts continue to be his business formal.
What's your favorite vacation destination?
Moab, Utah. World–class mountain Biking, desert rock climbing, other-worldly landscapes
What's your favorite bike ride?
Captain Ahab
What's your favorite movie?
Monty Python's Holy Grail
What's your favorite book?
The Lord of the Rings
What is your favorite song?
Tragically Hip – Boots or Hearts (Canadian Band)
When did you first catch the travel bug?
When I developed an overwhelming sense of curiosity of everything about the world as a small child. Thanks Mum and Dad!
What are your hobbies?
Using YouTube to figure out how to fix pretty much anything!