Ellie
New Zealand Guide
Where were you born and where did you grow up?
Australia, a small country town in Victoria - please don't hold that against me! I have spent the last 5 years in Queenstown, NZ and love the outdoors lifestyle the kiwis have.

What are your hobbies?
Hiking, mountain biking, snowboarding surfing and road tripping in our campervan.

Do you have any special talents?
No. (We think that Ellie is being a little modest)

What has been your greatest outdoor adventure?
There are too many to choose from but seeing 3 kiwis in the wild on Stewart Island is definitely up there!

What did you do before you became a guide?
I worked in the Active Adventures office and decided it was time for a change - now I get to enjoy the outdoors everyday.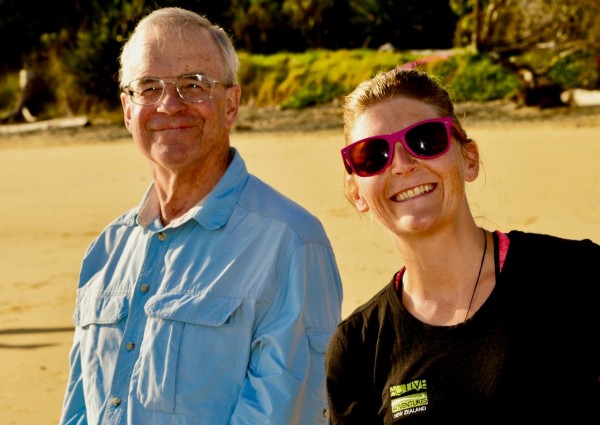 Testimonials
"She is an excellent driver as well as all her other duties. Seamless! She was always cheerful and attentive to detail. She works hard but still remains upbeat, positive, and professional."
- Patricia Lynch (Albuquerque, New Mexico, United States), Rimu November 2018
"I could not have asked for a better guide. Ellie was a wealth of knowledge. Her outgoing personality and love for her job made for an amazing and enjoyable trip. I would never been able to experience and get the most out of every place we went to without Ellie and Emma. Ellie's stories of Māori culture were very informative and entertaining. I would love to go on a trip with Ellie again."
- Trish Larson (Garland, Texas, United States), Rimu November 2018
"Ellie was very kind and caring. She was helpful to me when I found myself at the back of the line on one of the hikes. She's a keeper!"
- Claire Forsyth (Midlothian, Virginia, United States), Tui February 2016