I grew up on the beautiful shores of Lake Michigan on the west side of the Wolverine state. Coming from a very sports-oriented family my 4 brothers and I spent countless hours playing every sport imaginable until either the ball popped or we broke a window. Growing up with all the amazing different seasons Michigan has to offer I quickly developed a love for the outdoors and all the activities that came with it. Summers were spent tubing and wakeboarding while the winters brought along snowboarding and ice hockey out on the lakes. I developed a true passion for snowboarding which lead me out to Colorado where I spent 5 years in the Rockies working at Beaver Creek Ski Resort.
After getting my fill of adventure out on the mountains, I decided to trade in my snowboard for a surfboard and head for the islands of Hawaii. While enjoying the ocean views and the island lifestyle, I spent my days working for an adventure company that operated on a 2,500-acre working cattle ranch. After guiding for the first few years I switched over to the ranch side of the operation and worked as a ranch hand. I found that I had another true passion in life and that was working with horses and cattle. As I continue to work towards my endless goal of becoming the next great cowboy. I am always looking for new adventures and new experiences to talk stories around the campfire. That being said, I cannot wait to get this summer underway and start the new journey!
Favorite hike
My favorite hike would have to be Turquoise lake in Avon CO. one of those hikes where you can completely be by yourself with nothing but the backdrop of Mount Jackson and the occasional moose sighting!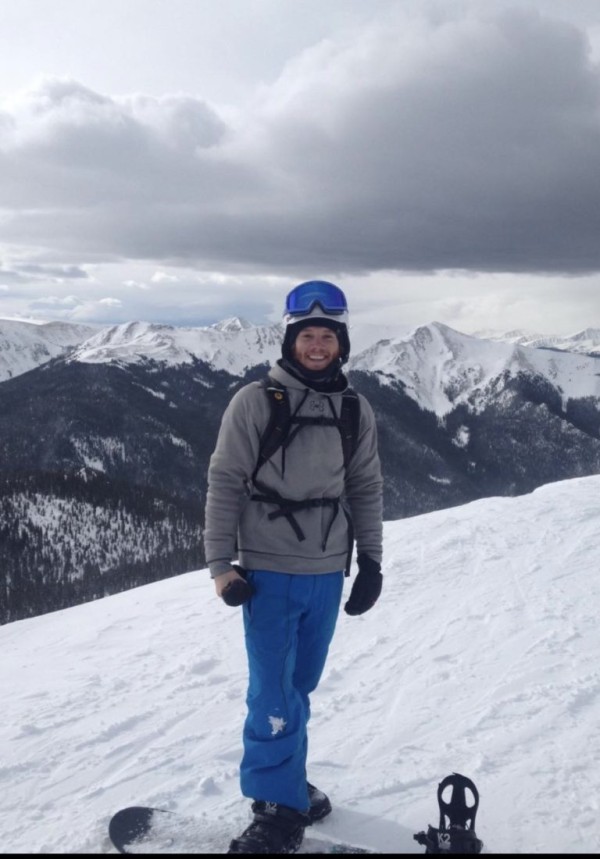 Favorite movie
Dumb and Dumber and anything with Chris Farley
Favorite song
Songbird by AER
Favorite outdoor activity
I can't get enough of the snow! Snowboarding is just one of those things I could literally do all day every day.
My Hobbies
Snowboarding, horseback riding (almost as good as snowboarding ! ) hiking, kayaking, camping, golfing with my brothers (I always win )