I was born and raised in Hesston, Kansas: a small, tight-knit community smack in the middle of the continental United States. In a town where the high school sports scene dominated the social hierarchy, and the greatest pastime activity was to loiter with friends at the only place open past 6:00, the Sonic drive-in, I always dreamed of doing something a little more thrilling. My father had often taken me and my best friend on trips to national parks and other wild areas growing up, and because of that exposure to the outside world, I had developed a taste for natural beauty and outdoor adventure that the plains could simply never satiate.
I graduated from Hesston High in 2016, in a class sized 55. Two weeks later, I hopped on a plane to work my first seasonal gig as a zipline guide in Ketchikan, Alaska. The jump from humble small-town Kansas into the seasonal work world in a completely foreign place was like learning to swim in the deep end. It was overwhelming, uncomfortable, and single-handedly the most rewarding experience of my life because of it.
I returned to Kansas that fall to begin my schooling at Kansas State University, which I finished in May of 2020 with a degree in Wildlife Biology, all the while taking every summer to leave my home state and resume my seasonal shenanigans. I returned to Ketchikan for two additional summers and also spent the summer of 2019 on the island of Kauai, Hawaii. After a year of laying low in the Midwest due to the pandemic, I came back swinging in 2021.
I moved to Colorado and completed my whitewater raft guide training, completed a season on Clear Creek, and swiftly moved to the slopes for the winter sports season. Now with an opportunity to guide for Austin Adventures I can continue my endless quest for outdoor adventure and can share that experience with others! I'm addicted to new experiences and try to live by a simple creed: Always challenge yourself, get out of your comfort zone, do what you love, and forget the rest!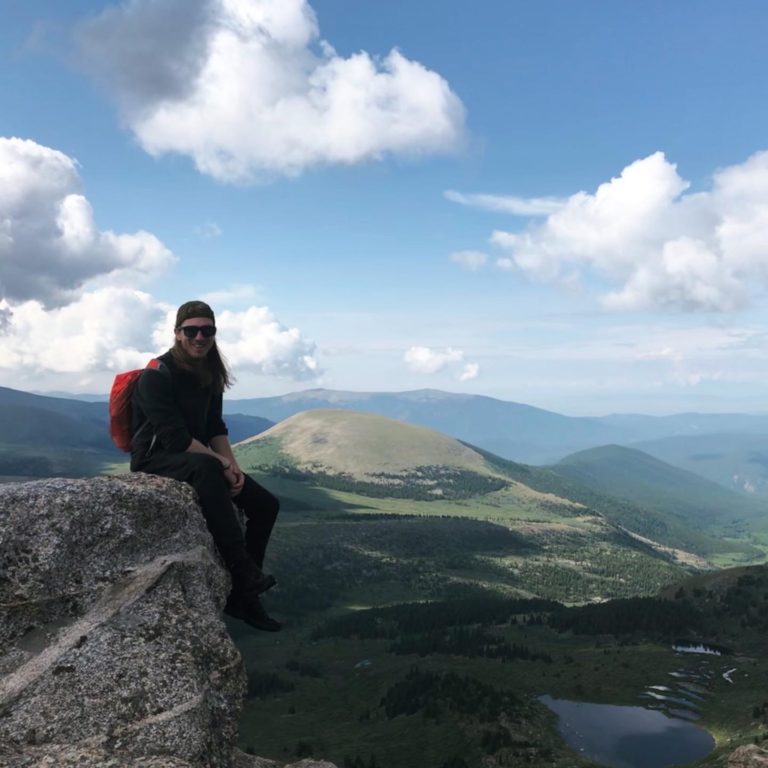 What's your favorite vacation destination?
Glacier National Park is one of my favorites. I love the inaccessibility of most of the park by car, making it so you must really get out there and explore! It's a backpacker's paradise!
What's your favorite hike?
Could never choose just one. Probably Hyndman Saddle trail near Sun Valley, Idaho, Hihimanu peak in Kauai, Hawaii, or Mount Bierstadt via the East Ridge route in Colorado. Come to think of it now, I realize these are all-mountain summit hikes. Maybe that says something…
What's your favorite bike ride?
I generally don't do a lot of biking in my time off, but I did really enjoy some of the stuff around Dillon Reservoir in Colorado.
Favorite movie?
Interstellar.
Favorite book?
Meditations - Marcus Aurelius
Favorite song?
Where We Go When We Die - Thornhill.
When did you first catch the travel bug?
I was taken on many trips as a kid and young adult by my parents, mostly my father, who shares my love for the natural world. One of these trips was a trip to Yellowstone as a 7th grader, I went with my father and my best friend at the time. I think that trip really solidified my awe for natural wonders and instilled a passion for exploring them.
What are your hobbies?
When not working I love to travel as much as I can. Over my short 24 years of life I have spent lots of time exploring the American West, and hope to add many more destinations in the years to come. I've visited 25 of the 50 states (the other half almost exclusively being east of the Mississippi, I've been to most of the western states numerous times!) and lived in 5 states, two of those being Alaska and Hawaii. I love hiking, backpacking, mountaineering, and water/snow sports. When not adventuring, sometimes I just like to chill out and play video games (when I have the access!), watch sports, or just stay caught up with close friends I have from around the country.