Bob was born in Oshkosh, WI, to a simple family from the Midwest. His family moved a few times during his childhood, but they settled down in St. Louis, MO, where he stayed for most of his life. If you were to ask Bob where his home is, you might likely get the response; "ahh, home is wherever my feet are".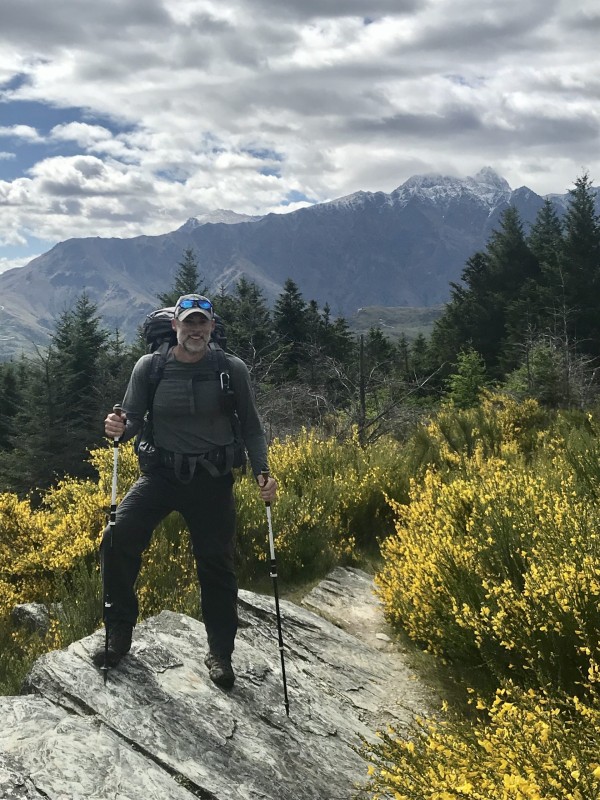 Before he decided to enroll in college, he was convinced that the Army might be a good way to spend a few years. It proved to be a great decision, one that forever altered his worldview and outlook on life. This was the spark that awakened his wandering spirit and the genesis of his passion for the outdoors.
After getting home from a year-long deployment in Iraq near the end of his tour of duty, he felt that it was time to get an education (or at least a degree). He was granted a partial scholarship to play volleyball at Missouri Baptist University, where he would ultimately graduate with degrees in Sports Medicine and Sport Management. He began his career as a collegiate volleyball coach as soon as possible but realized that he had been all over the U.S. without really seeing any of the 25+ states he visited. So, he sold everything he owned, and in October of 2019 set off on an adventure that hasn't quite ended.
He spent two months hiking the mountains and backcountry of New Zealand, and that experience cemented his desire and commitment to be more connected to the outdoors. After his trip to New Zealand, en route back to the U.S., he decided the trip shouldn't end, and during his layover in Honolulu, he walked out of the airport and boarded a bus for Waikiki. He spent almost two years on the island of Oahu, trying to experience as much as the island could offer a person that landed there with only the clothes he was wearing. Feeling it was time to move on and experience the next place, he wants to help others feel and enjoy what the outdoors can offer. So now he continues his adventure in Montana, with you!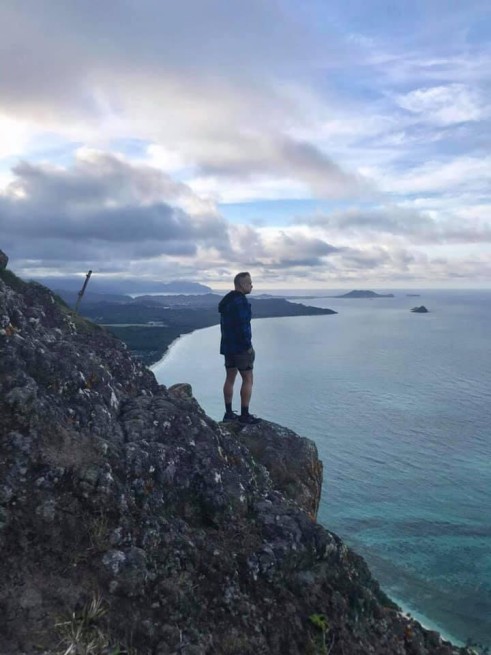 Favorite Song?
Unbreakable by Clarence Coffee Jr.
Favorite Vacation Destination?
In my opinion, vacations are not just about the destination, they are also about the experience. Vacation isn't solely about the place, but also how that place makes you feel. With that said, New Zealand would probably be my favorite, because it changed my outlook on life. But Scotland and Hawaii are pretty high on the list of places I've been.
My Favorite Bike Ride?
Definitely the time I got a little over-confident trying to do sweet air-jumps on a trail ride with my buddies and I misjudged my landing. I "taco'd" my back tire and had to walk back to the trailhead carrying my bike.
Favorite Movie?
Oh, this is a tough one… it depends on my mood? But I have a cult-favorite that most people have never heard of called "Hudson Hawk". Makes me want to sing the song "Swinging on a Star" every time.
Favorite Book?
Where the Sidewalk Ends – By Shel Silverstein
Hobbies?
I have a lot of half-started hobbies; they tend to change as I move around and befriend new people. I like most activities/games.