Peru & Patagonia Trip Leader
Tell us about yourself?
Most of my friends say that I'm a fun guy, but I would just say that I like to smile! I was born and grew up in Lima, so it was where I started guiding. I have travelled the whole of Peru and other parts of South America … and climbed lots of mountains in the Andes. I love kayaking, trekking and playing soccer as well as taking pictures and writing. I really enjoy Peruvian food, and all kinds of food, so I know the best places to find the best dishes!
One sentence that sums you up?
I walk to get away and leave negative thoughts, which helps me to smile for all that I have in life.
One tip for our travellers?
Open all your senses to understand and enjoy a real local experience!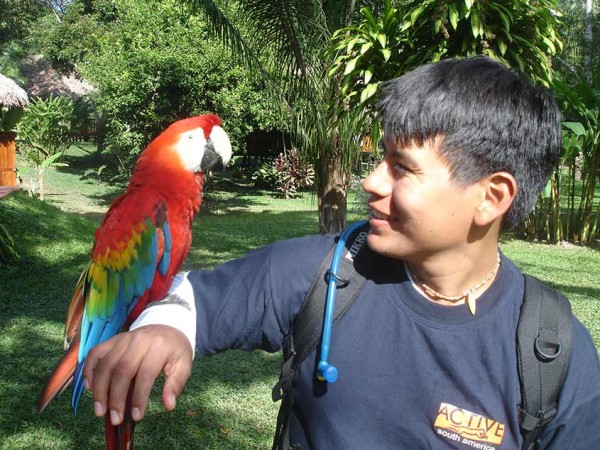 Testimonials
"Arturo was amazing!!!! He has a great sense of humor, is all inclusive and takes the time to get to know everyone on the trip. He shares his love of Patagonia and most of all made us all laugh after a long day. He's the best!!!!"
- Cindy (Waterville, Maine, United States), Charlie (Waterville, Maine, United States), Condor January 2018
"Arturo was fabulous. I was not as fit and as ready as I should have been for this trip but he really went out of his way to help me finish and enjoy the hikes. I did not feel rushed and Arturo made a point to encourage me to stop and remind me to look around and take pictures even though I was at the rear of each hike."
- Soo (New York, New York, United States), Condor February 2017
"Arturo was absolutely fantastic. We especially appreciated his enthusiasm for food and the amount of time and care he put into choosing our restaurants. He also surprised me on my birthday with a tremendous cake--I imagine it took a lot of legwork for him to arrange that in El Chalten! Lovely person and I'm so glad he was our lead guide for this trip. "
- Ronnie (West Covina, California, United States), Condor December 2016