Alexandra was born and raised in St. Louis, Missouri to a family that loves to travel. Traveling from a young age naturally sparked her curiosity for life, and she quickly learned the importance of movement and the positive impact it brings to our world.
She graduated from Seattle University with a degree in Spanish language and a love for linguistic anthropology. After graduating, she spent two years exploring Central and South America. When she's not planning her next adventure, she can be found helping out at her family's wine bars, beekeeping with her mother, and hiking with her dog.
What is your favorite vacation destination?
Mexico! Mexico is a richly diverse destination with an abundance of history and culture to explore. Not to mention, this is where you can witness the last stop south for the Monarch butterflies, as they nestle in their Fir Forests for the winter season. Additionally, Día de los Muertos is a holiday not to be missed. There are also ancient ruins everywhere, surfing, incredible cuisine, and a multitude of great cities and towns to discover! But above all, it's human beings who make a place, and Mexico is full of astonishingly warm-hearted people. If you haven't gone yet, GO!
What is your favorite Hike?
Los Nevados National Park, Colombia
What is your favorite bike ride?
Katy Trail, Missouri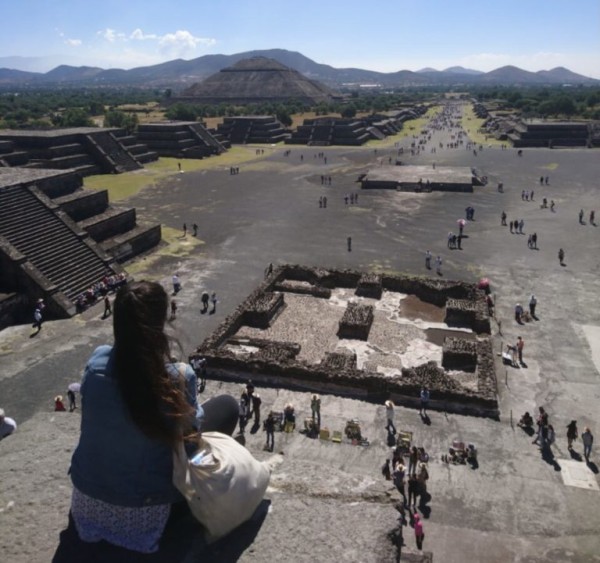 Favorite movie?
Pirate Radio aka The Boat That Rocked
Favorite book?
Shantaram, by Gregory David Roberts
Favorite Song?
Kiss, Prince
When did you first catch the travel bug?
On a horseback ride through the Grand Canyon with my dad and sister searching for pictographs and petroglyphs. At one point during the ride, without any warning, my horse just took off, bolted away from the group. As I was holding on for dear life I was thinking to myself, "this trip is AWESOME!" I was seven. "When in doubt - choose adventure!"
What are your hobbies?
Listening to music, dancing, cooking with friends and family, reading, playing sports, hiking with my dog, beekeeping, watching wildlife, enology, astronomy, learning different languages, and linguistic anthropology.