Milford Sound Cruise
When we talk about exploring Milford Sound, you'll notice we often describe the pure sirenity of discovering the fjord by kayak. After all, it's the hiking, biking and kayaking that placed us on the map as New Zealand's leading adventure tour operator! However, we understand that kayaking isn't for everyone, and there are other spectacular ways to experience Milford Sound.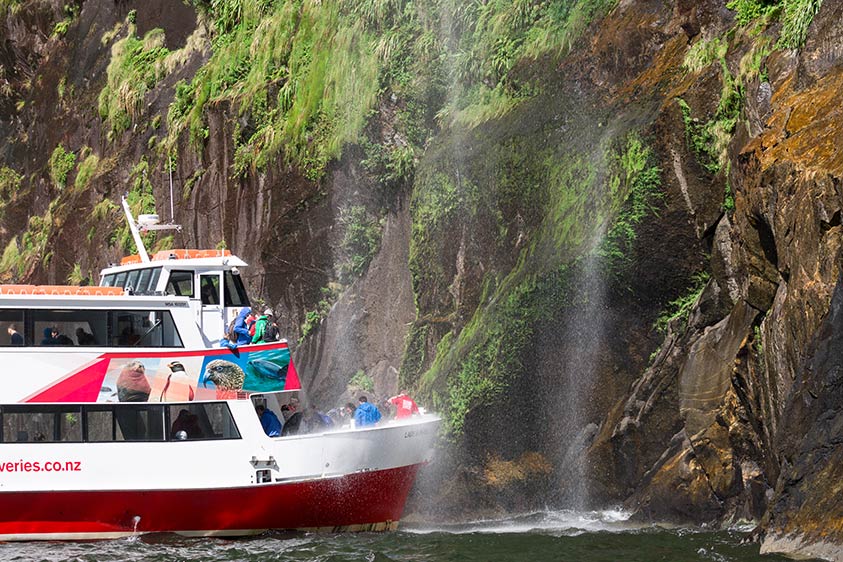 One such way, of course, is to cruise. We've carefully chosen a cruise that fits nicely with our approach to exploration. We use a smaller boat with fewer passengers, with the very best specialist nature guides - you'll love their lively and informative commentary! 
As with kayaking, you'll get right up close to the towering granite cliffs, where you'll be able to taste the pure glacial water as it cascades down in front of you. And if you're lucky, you'll see seals sunning themselves on the rocks and dolphins riding the bow waves. Milford Sound is also one of the areas in the South Island where you can sometimes see the rare Fiordland crested penguin (tawaki in Maori). The best time of year to see tawaki is during the breeding season from July to November. They may also occasionally be seen during the moulting season from mid-January to early March.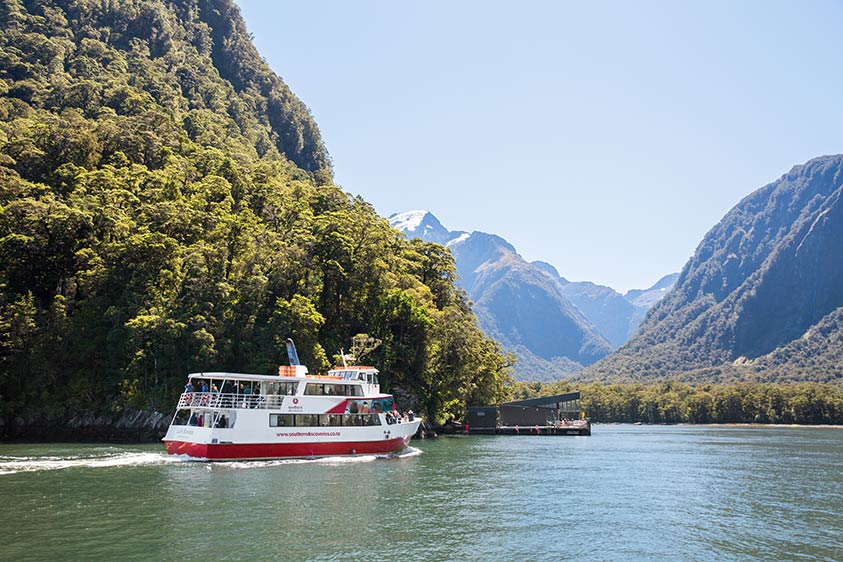 The Milford Sound Cruise also includes:
Raincoats on board, so you can stand on the bow under tumbling waterfalls
Large, outdoor viewing deck with covered seating
Have your photo taken with the skipper in the open wheelhouse
Range of lunch options available (must be pre-ordered, at extra cost)
Complimentary tea and coffee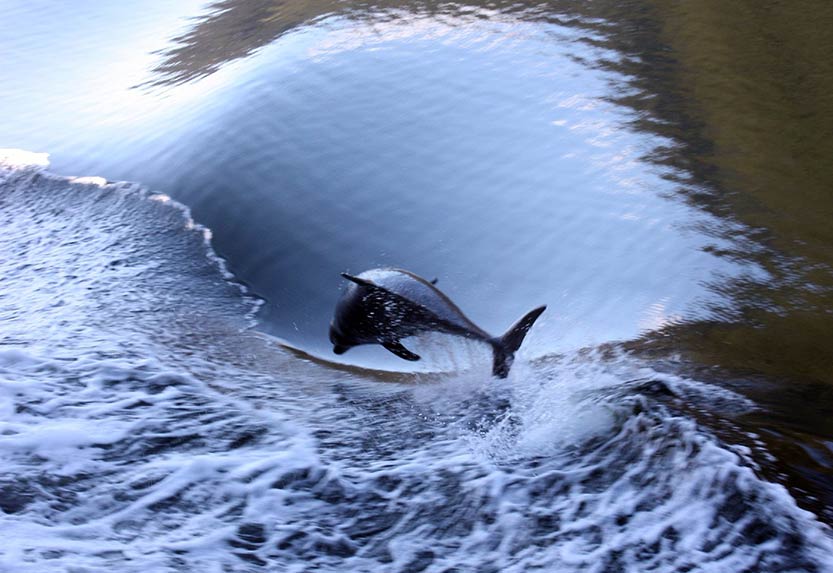 Active trips that include the Milford Sound Cruise:
Manuka Milford Hiking Adventure

14 Days
South Island
From US$6399 + tax

If you wish to concentrate on hiking the iconic tracks of New Zealand and like your creature comforts, we've crafted this trip just for you. It has a strong focus on New Zealand's natural history. Our guides have plenty of time to interpret the flora and fauna and explain the geological and social history of the areas you'll visit. You also have the choice of a selection of the best day hikes Fiordland National Park has to offer, along with an overnight cruise on Doubtful Sound, or hiking the famous Milford Track in its entirety. The 'Manuka' really is hiking New Zealand in style!

Activity level: The 'Manuka' is an active hiking trip, but has options to suit a wide range of fitness levels and outdoor experience. Typically hikes on the 'Manuka' trip range between three and six hours to complete, with longer hikes on the Milford Track Guided Walk option.
Kiwi South Island Explorer

14 Days
South Island
From US$5799 + tax

New to adventure vacations or not quite ready to hang up your hiking boots just yet? On this South Island walking tour you'll experience beautiful, famous and little-known places – taking plenty of time to explore along the way! For a great way to see the North Island too, combine this trip with our 11-day 'Kauri' (5 day 'Kauri' options available).

Activity level: The 'Kiwi' suits anyone who enjoys walking and likes to give things a go. The pace is flexible and relaxed with most hikes taking one to three hours to complete on well-formed tracks with some undulations.
Takahe Great Walks Discovery

5 Days
South Island
From US$2999 + tax

Over five days you'll hike on three of New Zealand's nine 'Great Walks', all located in the Fiordland National Park - a UNESCO World Heritage area with mystical coves and dense temperate rainforest. This is a bucket list hiking trip where you need not forgo any creature comforts.

Activity level: The 'Takahe' is a hiking-focused trip, with options to suit a wide range of fitness levels and outdoor experience. Typically hikes on the 'Takahe' trip range between three and six hours to complete.