Milford Sound Cruise
When we talk about exploring Milford Sound, you'll notice we often describe the pure sirenity of discovering the fjord by kayak. After all, it's the hiking, biking and kayaking that placed us on the map as New Zealand's leading adventure tour operator! However, we understand that kayaking isn't for everyone, and there are other spectacular ways to experience Milford Sound.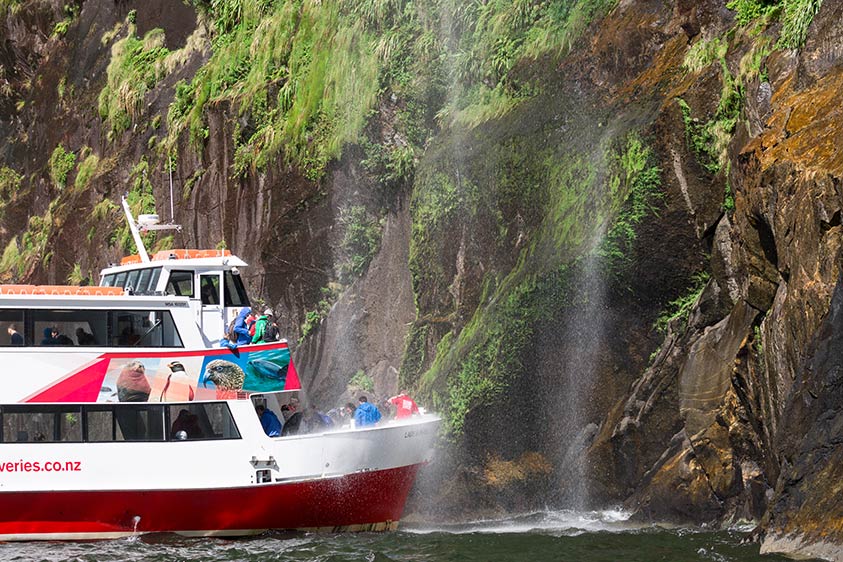 One such way, of course, is to cruise. We've carefully chosen a cruise that fits nicely with our approach to exploration. We use a smaller boat with fewer passengers, with the very best specialist nature guides - you'll love their lively and informative commentary! 
As with kayaking, you'll get right up close to the towering granite cliffs, where you'll be able to taste the pure glacial water as it cascades down in front of you. And if you're lucky, you'll see seals sunning themselves on the rocks and dolphins riding the bow waves. Milford Sound is also one of the areas in the South Island where you can sometimes see the rare Fiordland crested penguin (tawaki in Maori). The best time of year to see tawaki is during the breeding season from July to November. They may also occasionally be seen during the moulting season from mid-January to early March.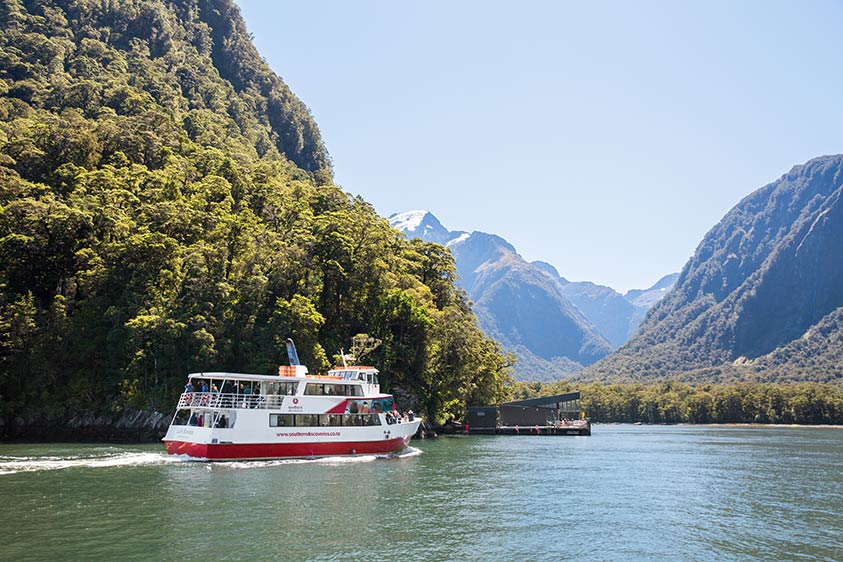 The Milford Sound Cruise also includes:
Raincoats on board, so you can stand on the bow under tumbling waterfalls
Large, outdoor viewing deck with covered seating
Have your photo taken with the skipper in the open wheelhouse
Range of lunch options available (must be pre-ordered, at extra cost)
Complimentary tea and coffee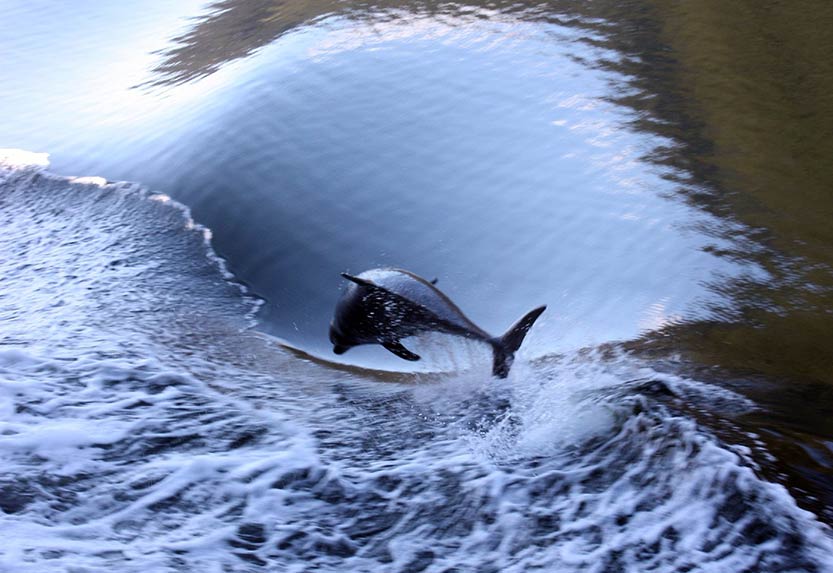 Active trips that include the Milford Sound Cruise: