Hiking in New Zealand
Tramping (verb) - 1. 'To go on a walking excursion or expedition; hike.'
(The Kiwi definition that is)
Hiking New Zealand is pure pleasure – there are no snakes, no poison ivy or poison anything else for that matter and nothing out here that can eat you. From luscious rain forest walks and dramatic boardwalks over fragile environments, to rugged alpine passes and breathtaking coastal trails, hiking in New Zealand has something for everyone. Hiking is known as "tramping" by most New Zealanders, particularly when referring to multi-day hiking trips in the backcountry, so you will often hear people say they're off for a tramp - which could surprise you if you haven't heard the term before!
The Department of Conservation (DOC) maintains thousands of tracks throughout New Zealand, along with hundreds of backcountry huts and campsites, and is armed with a large slice of the country's annual budget to make sure our most scenic land is available and accessible for everyone to enjoy.
The tracks serviced by DOC vary from short 30-minute scenic strolls to long-distance back-country trails in remote areas, such as the 8+ day Dusky Track in Fiordland. The style and level of maintenance of trail varies - some of the shorter tracks will be well-graded, some even wheelchair-accessible, whereas at the the other end of the scale are the "poled routes" where the trail is marked by poles every hundred metres or so, with no clearly defined trail. The majority of tracks however are marked at regular intervals by bright orange plastic triangles. At the start of each trail, and at every major track junction there are signposts marking the different routes, along with approximate times to each destination along that route. Hiking times are given, rather than distances, in order to avoid trouble or confusion, as depending on "undulations" (aka hills) on the trail, not all kilometres are created equal!
 Or click any of the links below to learn more about hiking in New Zealand. We look forward to seeing you out on the trail soon!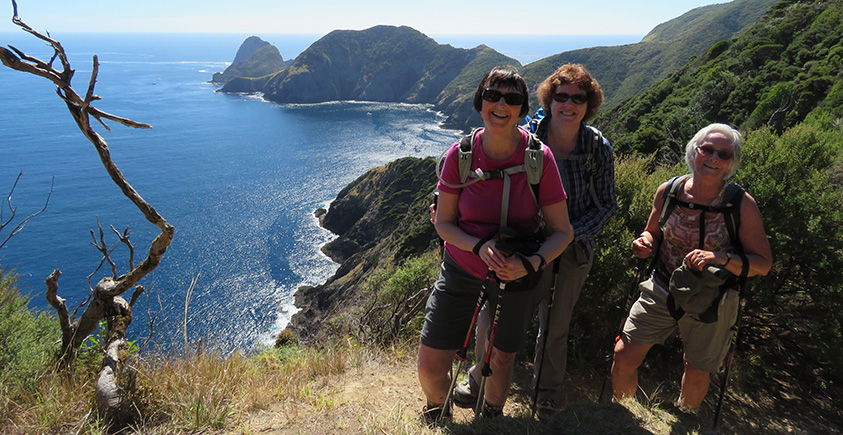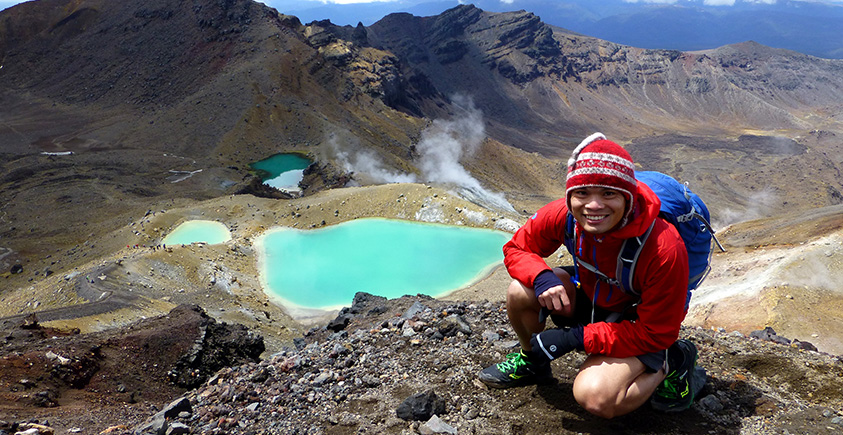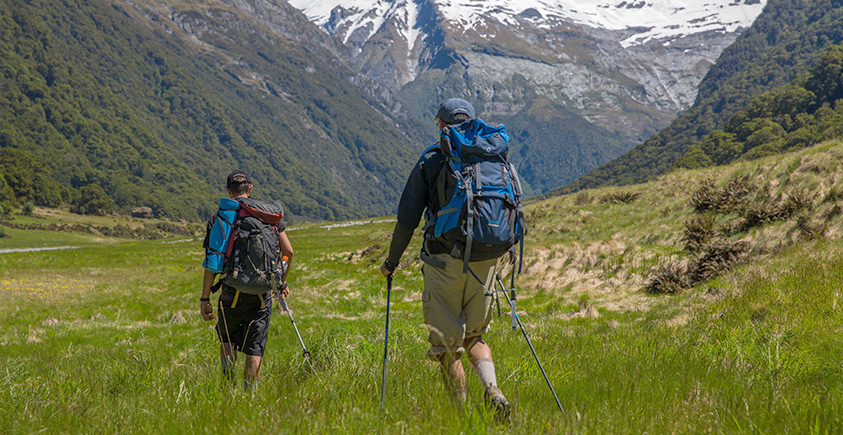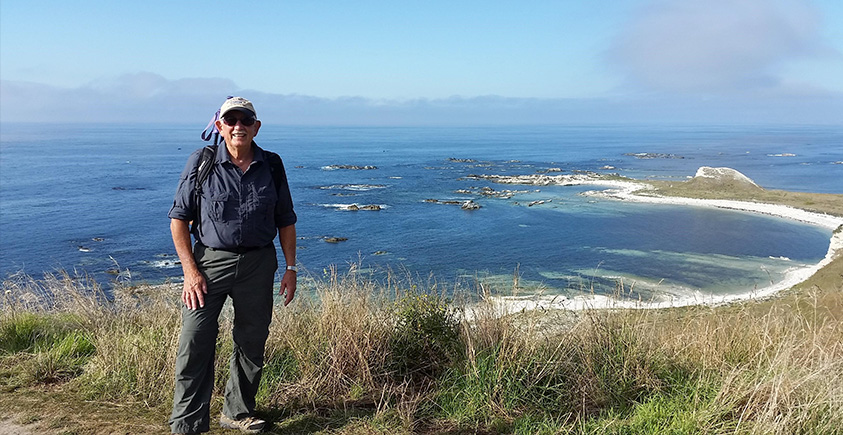 Want help planning your hiking trip?
There are so many hiking trails in New Zealand and there's plenty more to hiking New Zealand than just the Milford Track. If you're not sure of your plans just yet, a good place to start is our brochure. With a full fold-out map of New Zealand, information on our New Zealand hiking tours, as well as lots of cool photos, it's a great place to begin your research.
Or, if you want to have a chat with a local about your plans, feel free to give Miri, Fiona or Jared a call on 1 800 661 9073 (USA/Canada), 0808 234 7780 (UK) or +64 3 450 0414 (worldwide).