New Zealand Hiking Lingo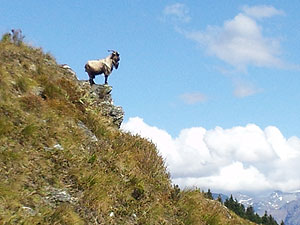 If You're Going to Walk the Walk, You Gotta Talk the Talk. Although we speak English in New Zealand, Kiwi colloquialism can cause a bit of confusion sometimes.
You'll often hear us Kiwis referring to 'tramps' and 'tramping' in the context of our hiking tours and the outdoors. Contrary to the images this may conjure up, we're actually just talking about going out hiking or trekking, usually for several days at a time (otherwise you're just 'going for a walk').  
When a Kiwi says they're 'going out for a walk, would you like to join them?' you'd better be prepared because Kiwis notoriously play things down. So act cool, grab some snacks, water bottle, backpack and a jacket, because you could be out all day 'walking' up mountains rather than going for a leisurely stroll to the park!
Speaking of, Kiwis also have a tendency to downplay the steepness of a trail, at least by the standards of most people who weren't raised in the hills by billy goats. You can usually count on at least a few hills when a track is described as 'flat' and 'undulating' usually means more up than down.  
When we say 'Queenstown's full of backpackers' we're not necessarily referring to hikers. The act of 'backpacking' in New Zealand has morphed into much more than your typical freedom hiker. It usually connotes busloads of young travelers coming here to stay at hostels and thrill seek, couples and friends touring the country in rented campers or even retired couples cruising the country on a budget.
'Going Bush' is probably more of an Australian saying – conjuring the image of swathes of blue gum, shimmering heat and Koalas, with snakes around every bend… well almost. But the term 'bush' is alive and well here in New Zealand too to talk about the wilderness, especially amongst farmers and hunters when talking about hiking.
The 'backcountry' is certainly a popular Kiwi term and depending who you're speaking to, could refer to out-of-bounds ski slopes or the more remote parts of the country. Farmers who work on large farms may say they're heading into the backcountry or the backblocks and if they're on one of the larger sheep stations (ie. a ranch), you can expect them to be gone all day or even overnight.